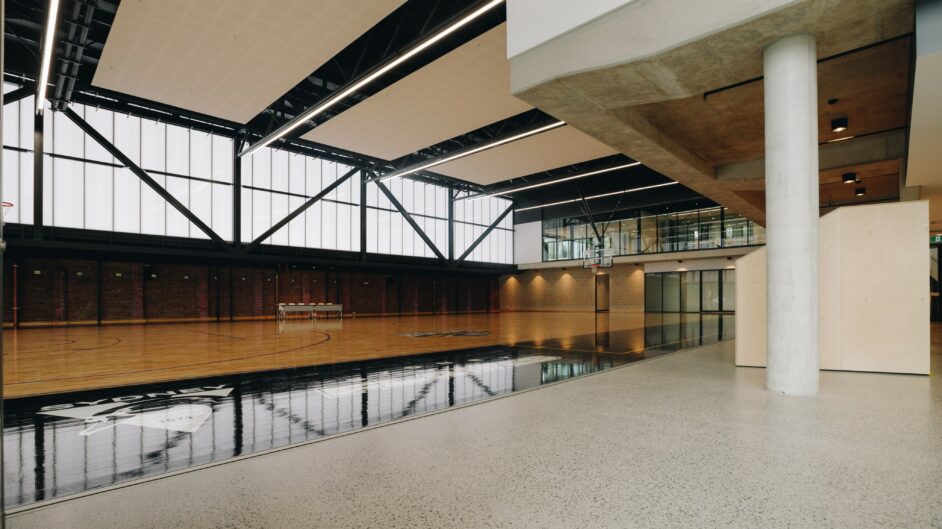 November 20, 2023 | Sydney Flames news
Do you have an upcoming event in Sydney and need a first-class venue to host it?
Look no further as the answer is Hoops Capital East – the premium facility that both the Sydney Flames and Kings regularly train at.
As well as that, the Moore Park venue has housed many recent events such as this year's official 2K24 launch and regular weekly basketball competitions and training sessions.
"We're excited to be able to share our amazing Hoops Capital East venue with the Greater Sydney community and allow everyone to share in this incredible facility," Hoops Capital executive director Paul Kind said.
"At Hoops Capital East, you can craft your event with our seasoned team or simply hire the space.
"We've already showcased countless top-quality events, both sporting and social, which have been streamed all over the world and believe it can house even more special experiences."
Watch the Hoops Capital East promotional video via Sydney Kings' YouTube channel above. While you're there, be sure to hit subscribe, to ensure you never miss out on any of our great videos.
This unique space at Moore Park, which is run in partnership with the Sydney Swans, is now taking bookings for events this summer.
As well as having a transformable space for various events, Hoops Capital East has access to a commercial kitchen and licensing capabilities for beverage options – not to mention there being two-hour parking across the road at Wilsons or it only being a 100-metre walk to the Moore Park light rail station.
If this sounds like the perfect venue for you, please contact Maddie Smith on 0411 886 425 or email at: msmith@tse.group.