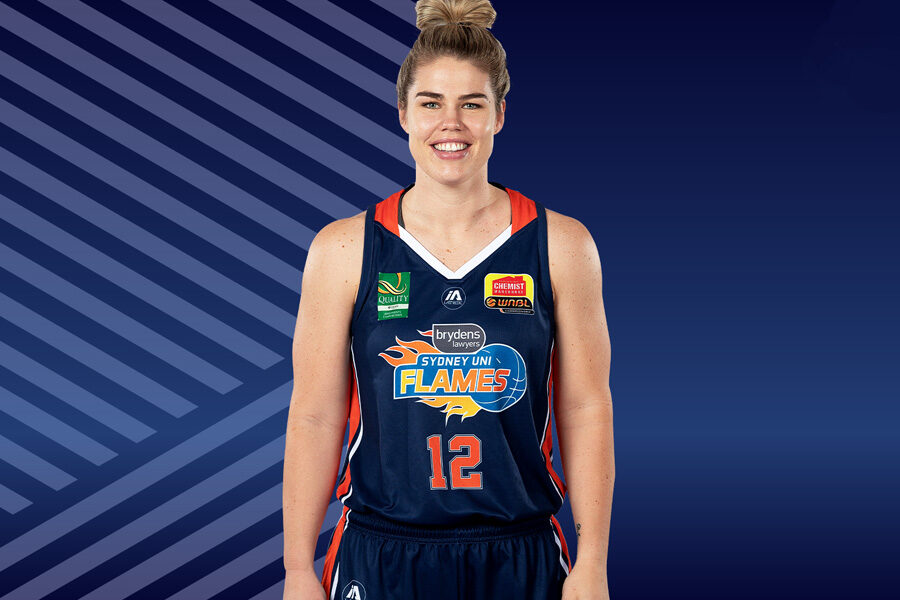 November 7, 2020 | Sydney Flames news
Rounding out the final contracted roster spot for the 2020 WNBL season, the Brydens Sydney Uni Flames are excited to welcome back another familiar face with NSW local Christina Boag primed to make her return to the Flames.
Reuniting in the orange and blue with her identical twin sister Carly, Christina has previously been a member of the Flames roster as a development player during the Club's 2016-17 Championship winning season.
Boag attended Minot State University in North Dakota, where she played for the MSU Beavers from 2011-2015 and averaged 10.7 points, 6.3 rebound and 2.2 assists per game over her college career.
She took a short break after undergoing an ankle reconstruction in 2016, but found herself back in the WNBL having a successful year with the Townsville Fire last season.
Flames Head Coach Katrina Hibbert was pleased to be welcoming Christina back to the Club.
"We're really happy to have Chris joining us this season" Hibbert shared.
"Her experience in the WNBL is going to bring us rotational depth which will be crucial during this short hub season. She has transitioned into the team culture and system well, and is a great person to have within the group" Hibbert said.
Boag was also looking forward to representing her home state again.
"Even though we won't be playing in Sydney this season, it's always exciting when you can represent your home state or the place you grew up" Boag shared.
"We've got a really promising roster, and it's nice to have reunited with Carly as well. We've had a good pre-season together and we're all looking forward to getting stuck into the games" Boag said.
The Brydens Sydney Uni Flames season tips off next week when they hit the floor for game one against the Melbourne Boomers on November 12. You can pledge your support with a membership here.