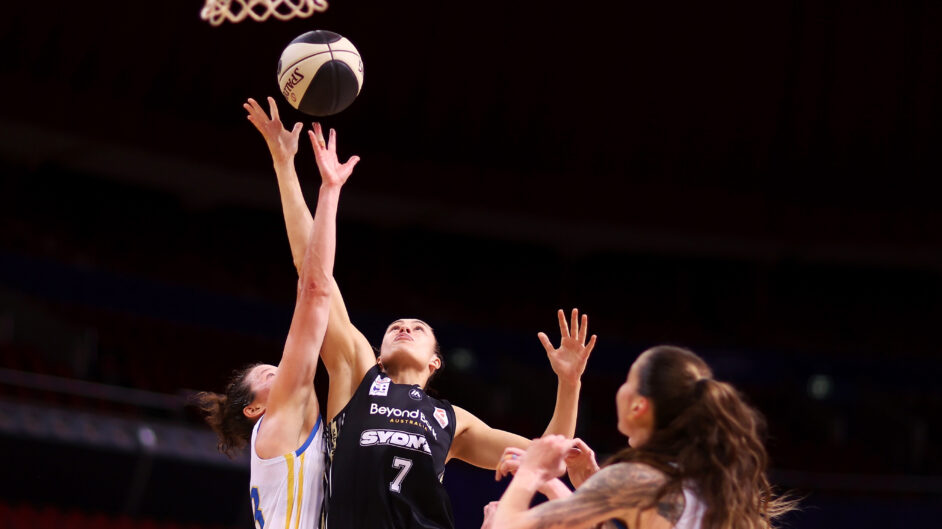 December 7, 2022 | Sydney Flames news
Second-half fade-outs have cost the Sydney Flames victories in their past two contests but wing Emma Clarke is confident her team has learnt from their mistakes.
Her Hoops Capital side gets to put that into practice on Saturday afternoon when they take on the Canberra Capitals from 3pm at the National Convention Centre.
"This game is very important for us to win," said Clarke, whose team is the youngest in the WNBL.
"We feel like once we get our first win, it will kickstart our momentum and confidence that we can take through the rest of the season."
CLICK HERE TO GET YOUR FLAMES MEMBERSHIP
As the Perth product alludes to, the harbour city side has been working hard at the Auburn PCYC following Sunday's tough loss to Bendigo during their WNBL23 home opener.
"I think we played a very competitive game," the 22-year-old said.
"We were right there for the majority of the game and we know we have to find a way to finish games off the way we start them.
"As such, a big focus for us this week has been being sharper offensively, getting through our sets and working as a whole to find the best shot in each possession and applying defensive pressure for the full 40 minutes – which will lead to team success."
Saturday's round five match will also represent Clarke's fourth of the season, after being forced to ease her way back into action following a pre-season knee injury.
"The girls and the coaching staff have been really patient with my return and I've been able to build more confidence with each training session and game," she said.
"I'm excited to keep contributing as best as I can to this group."