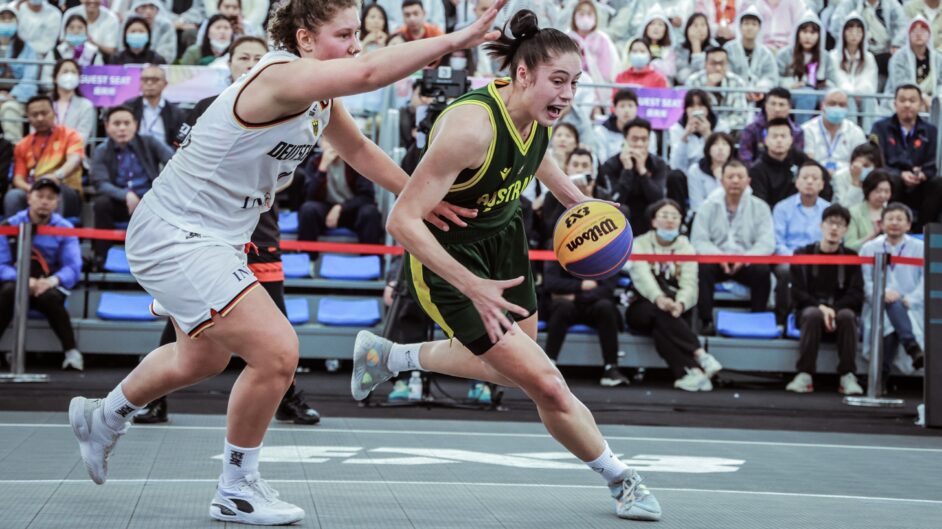 May 22, 2023 | Sydney Flames news
The FIBA 3×3 World Cup will tip off in Vienna this month, with Australia qualifying in both the men's (17) and women's (19) competitions.
The event will run from May 30 – June 4 and both men's and women's teams (with the latter including Sydney Flames' Emma Clarke in the squad) are set to face fierce opponents in their opening games.
Joining Clarke in the women's squad are Anneli Maley, Lauren Mansfield, Alex Wilson and Marena Whittle, with Daniel Johnson, Mitch McCarron, Andrew Steel and Todd Blanchfield joining former Sydney King Lucas Walker in the men's team.
REGISTER YOUR WNBL24 MEMBERSHIP INTEREST NOW
Women's coach Damon Lowery is excited about the challenge that awaits his green and gold side.
"Anytime we get the opportunity to represent Australia, we're fired up," Lowery said.
"I couldn't be happier with the way the team have been playing, with spirit, enthusiasm, and tremendous unselfishness.
"It's going to be incredibly difficult over there and that's just how we like it, we look forward to battling it out with the world's best in the world."
Women's schedule
May 31 Australia vs Japan and Australia vs Poland
June 2 Australia vs Egypt, Australia vs Germany
Men's schedule
May 31 Australia vs US, Australia vs Austria
June 2 Australia vs Slovenia and Australia vs Latvia