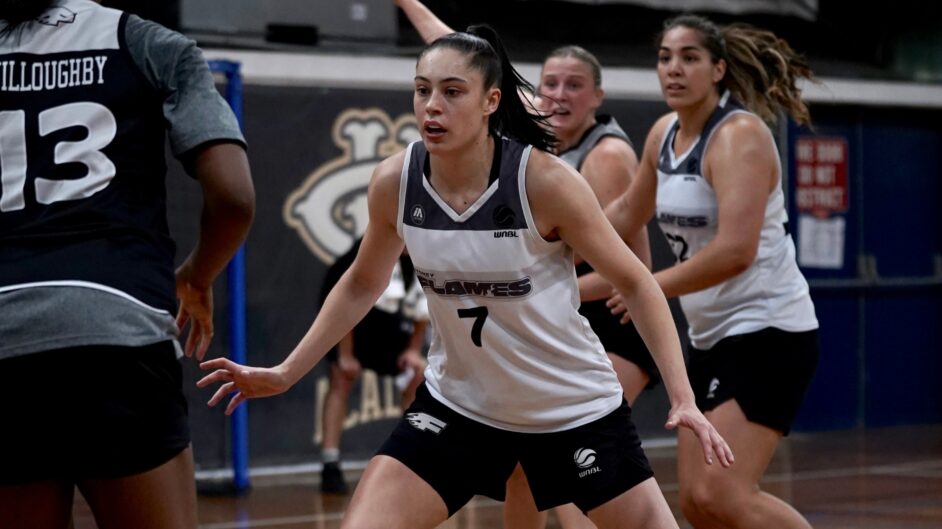 November 8, 2022 | Sydney Flames news
Sydney Flames wing Emma Clarke is on track to make an early return from her knee injury, which she sustained during the WNBL23 pre-season.
Having been sidelined and limited to individual workouts, the 22-year-old appears set to make her return to the hardwood on Wednesday, November 16 when the Hoops Capital side takes on Clarke's former team, the Perth Lynx.
"Emma Clarke came into camp as the fittest player – her work in the off-season was second to none and it was unfortunate to have her out for the entire pre-season," said Flames coach Shane Heal.
CLICK HERE TO GET YOUR FLAMES MEMBERSHIP
"Emma has been a real pro in her recovery and return to play stages. 
"We are hoping to have her back against Perth but we also know she now needs time on the practice court before we will see her best. 
"Emma is a really important part of our team not only for this year but also for the future. 
"We have been conservative getting her back and certainly don't want to rush anything."
This means Clarke will be the harbour city side's season-opener on Saturday when they travel to Bendigo Stadium to battle the Spirit.
"Other players will need to step up in Emma's absence against Bendigo this weekend," Heal said.
"We know it's a tough opening game for us on the road, as they were very impressive in their opening two wins. 
"We look forward to the challenge."