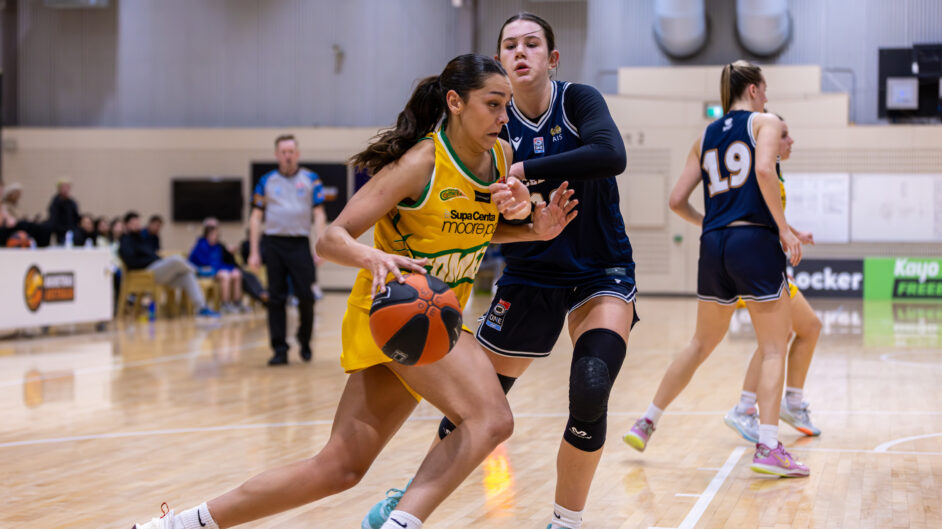 August 9, 2023 | Sydney Flames news
Sydney Flames' Jada Crawshaw has taken out the women's NBL1 East Young Player of the Year award, thanks to averages of 17 points, 9.25 boards and 1.17 dimes per contest.
The Sydney forward won the season-long award, on Tuesday night, over Albury's Ashley Hannah, Centre of Excellence's Jayda Clark, Manly's Felicity Henderson and Norths' Carla Pitman.
This news comes on the back of fellow Hoops Capital athlete Lauren Nicholson winning her second straight Defensive Player of the Year award for the NSW-based competition.
BECOME A FLAMES WNBL24 MEMBER TODAY
Tuesday also saw Kings' Alex Toohey named the 2023 NBL1 East Young Player of the Year.
The NBL Next Star, who averaged 17.94 points, 5.81 rebounds and 2.69 assists per game with the Centre of Excellence, edged out fellow nominees Dhal Fieg (Canberra), Noah Pagotto (Illawarra), Billy Parsons (Maitland) and Matthew Wacher (Sydney) for the prize.
The 19-year-old King is also in contention for the competition's MVP award, being shortlisted against Canberra's Glenn Morison, Inner West's Blake Morrow, Maitland's Will Cranston-Lown and Newcastle's Ryan Beisty.
In other NBL1 news, Kings' Zac Gattorna has been rewarded for his strong NBL1 West campaign with Geraldton by being named in the league's Select Team to take on the Perth Wildcats in a pair of pre-season games.
Joining Gattorna in the NBL1 West Select Team are Malik Meunier (Geraldton Buccs), Ethan Elliott (Warwick Senators), Joe Cook-Green (Eastern Suns), Marshall Nelson (Rockingham Flames), Rowan Mackenzie (Lakeside Lightning), Devondrick Walker (Rockingham Flames), Quintin Dove (Joondalup Wolves), Caleb Davis (Warwick Senators), Jeremy Combs (Rockingham Flames), Sebit Reath (East Perth Eagles) and Tevin Jackson (Perth Redbacks) – with Ryan Petrik (Rockingham Flames) as coach.
Stay up to date with all the Hoops Capital club's off-season news here.