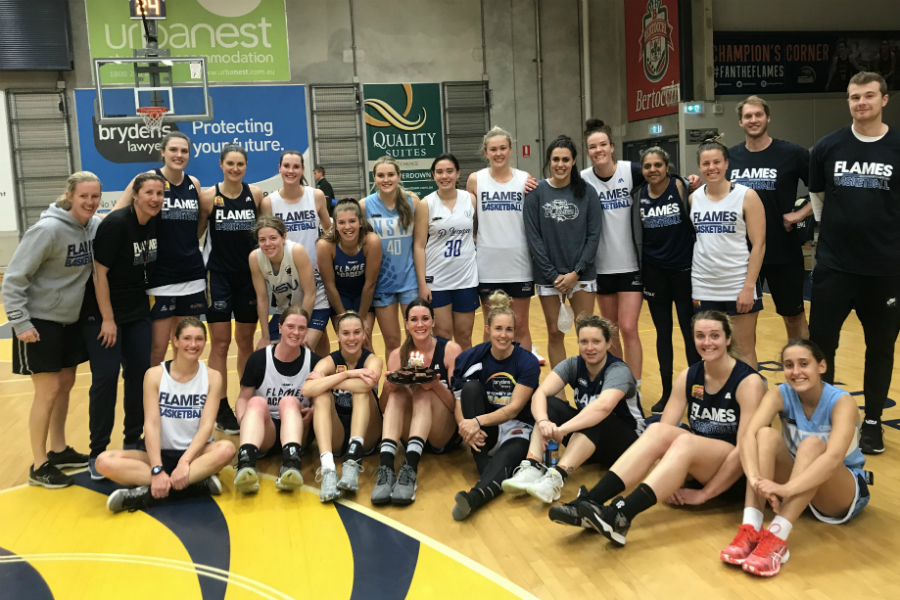 September 12, 2019 | Sydney Flames news
The Brydens Sydney Uni Flames are pleased to announce the Emerging Flames group for 2019-20.
The Flames coaching staff have selected some talented youngsters from the Junior ranks as well as a number of players from the Waratah League.
Head Coach Katrina Hibbert attended some Junior and Senior games as well as the Junior Grand Final Day and Senior Waratah Championships weekend to assist in her selection.
"It has been a great opportunity to create some pathways and to expose some of our up and coming talent to the level required to be a professional female basketballer," Hibbert said.
"The girls did a fantastic job in the first week of practice with their level of intensity and competitiveness."
Congratulations to the following NSW Juniors players who will be training with the Flames main squad for the month of September:
Kitty Henderson – Manly
Sherrie Calleia – Hills
Bronte Corke – Hornsby
Isobel Morgan – Norths
Alana Goodchild – Hornsby
Sarah Matthews – Bathurst
Maddy Norris: Sutherland
Serika Shillingsworth – University of Sydney
Inez Tanoi – Comets
Chrya Mullaney – Newcastle
Rebekkah Dallinger – Norths
Erica Pitman – Hornsby
Emily Simons – Norths
Flames General Manager Karen Dalton said the program was integral to athlete development.
GM Karen Dalton: We see the Emerging Flames as an important piece of the future of the Flames. We would love to see as many NSW Juniors as part of our Flames teams moving forward.
"It was great to see our young NSW female talent training with the senior group last week and we are looking forward to following their development."