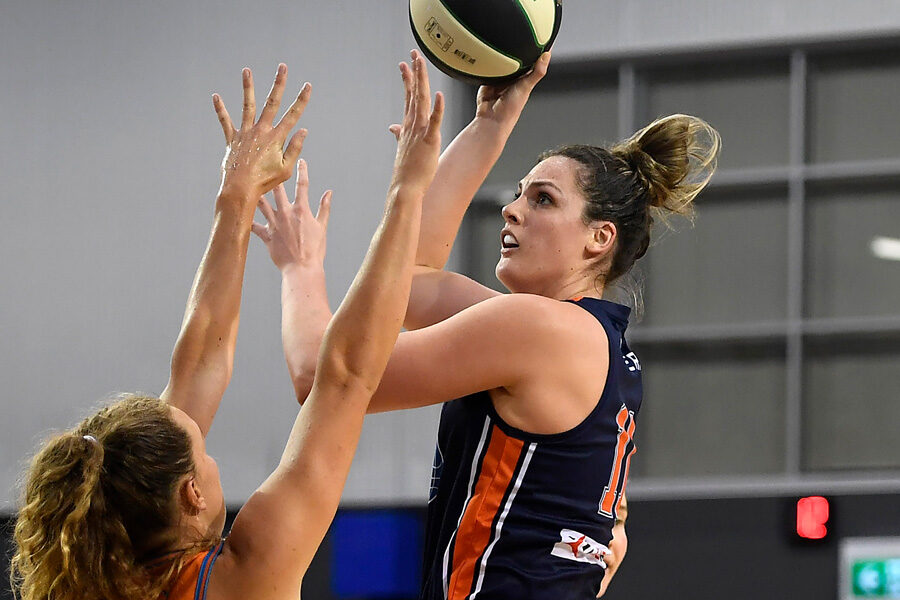 November 17, 2020 | Sydney Flames news
Match report via wnbl.basketball.com.au
It went down to final seconds, but it was the home side who came out on top with the Fire narrowly defeating a never-say-die Flames outfit 81-78 ton Tuesday night in Townsville.
The Fire looked to be in control early after taking the first lead, but the Flames persevered through all four quarters, answering every shot that Townsville threw at them.
Townsville looked to have finally broken clear when they surged to an 11-point advantage with just over four and a half minutes to go.
But Flames own Alison Schwagmeyer-Belger orchestrated one final Sydney surge.
She produced several clutch plays down the stretch, cutting the deficit to one with a monstrous three-point bomb with just seven seconds remaining.
But it wasn't enough, as Shyla Heal followed up by heading to line for two and sealed the deal on Townsville's narrow 3-point victory.
The win sees Fire improve to 2-1 and the Flames dropped to 1-3.
The Flames were led by Lauren Scherf who was outstanding with 25 points, Schwagmeyer-Belger who closed out with 23 and energetic forward Anneli Maley who dropped a double-double of 10 points and a match-high 14 rebounds.
"We need to be able to finish and put scoreboard pressure on and we missed three or four free throws down the track," Flames coach Katrina Hibbert said.
"The intensity that we had at the end of the game to get back into it is what we need to maintain for four quarters."
Both teams are scheduled to play again at Townsville Stadium on Thursday, 18 November.
JCU Townsville Fire 81 (L Nicholson 17,  S Heal 15,  N Payne 14)
Brydens Sydney Uni Flames 78 (L Scherf 25, A Schwagmeyer-Belger 23, A Maley 10)