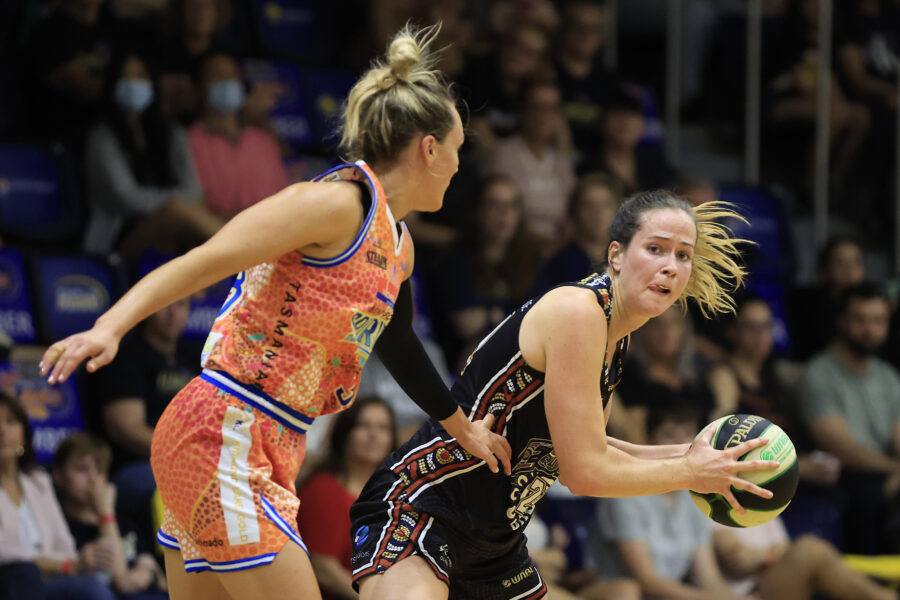 March 20, 2022 | Sydney Flames news
The Brydens Sydney Uni Flames have finished the season with a test of character against the Bendigo Spirit.
In the 73-85 loss, the Flames showed nothing but heart and effort.
Keely Froling has been the Flames' star in the second half of the season, and she was no different in our last game with 27 points and nine rebounds.
In her second game in a row, Morgan Yaeger was on fire. Last game she scored 18 points and today she unleashed 16 points with four three-pointers.
With the Spirit pressuring full-court early, no team scored until three minutes had passed, where Yaeger made a three and then a quick two of a steal.
Bendigo responded back with Maddie Garrick making a three-pointer and the tempo of the game flipped. The game went from no points scored from either side  in the first three minutes to finishing the first quarter with 37 between the two teams.
The first half was a game of runs, both teams were running the fast break and bodies were falling on each side of the court. Bendigo's ball-movement was giving the Flames headaches, moving off the ball and finding those small gaps inside is what kept them ahead.
The Flames' interior defence and three-point shooting were the bright spots, Kalani Purcell and Froling were everywhere defensively. While Kiera Rowe and Yaeger had the hot hand, making a combined five three-pointers in the first half.
The Spirit came out of the half hard, knocking bodies left and right while continuing their hot shooting. Especially Maddie Garrick, who finish the game with 32 points.
The third quarter was Froling's as she scored seven points and her toughness set the tone for the Flames. She was battling hard all game but her drive was the thing that was going to get the Flames the win or not.
That drive carried over into the fourth quarter, but the Spirit had the Flames' number. With consuming defence and efficient ball-movement, Bendigo had taken the win from us in our final game of the season at home.
With the first part of the three-year plan complete, the Flames and their fans have a lot to look forward to next season.