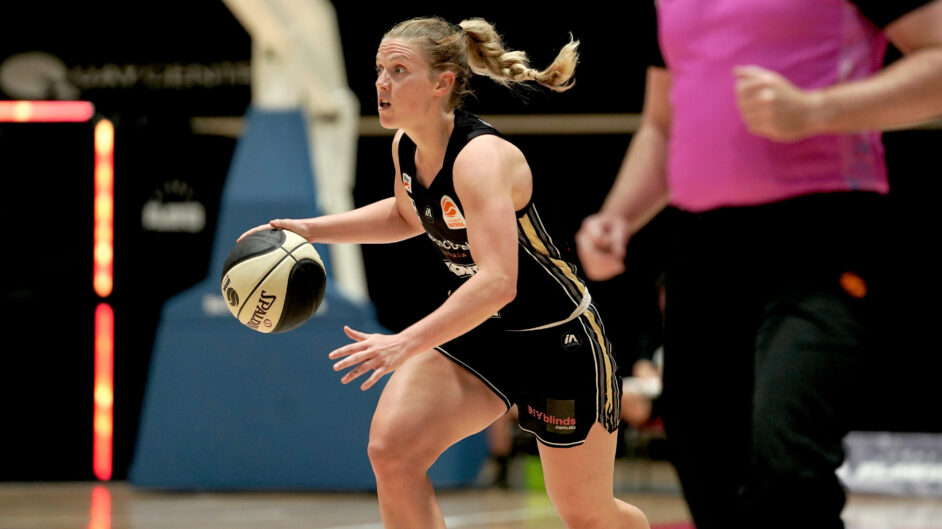 January 17, 2023 | Sydney Flames news
As the WNBL23 season heads into round 11 of the competition, the Sydney Flames' finals chances hang on by a thread, thanks to a 4-9 record.
With eight games remaining, it is imperative the Hoops Capital side win close to all of them to give themselves the best chance of playing in the post-season.
The first of those eight come on Wednesday, when the Flames host the second-placed Southside Flyers at Quaycentre, from 5.15pm AEDT.
CLICK HERE TO GET YOUR FLAMES TICKETS NOW
"Every game from here on out is really important, so we go into each game really hungry for wins," said Flames guard Maddy Allen.
"We know we can run with any time in the league."
The harbour city side comes into the Quaycentre fixture on the back of a tight loss against Townsville, which Allen admits her team has learnt from.
"We need to string together four great quarters of basketball," the Queensland product said.
"When we do that, we can compete with anyone.
"We also need to work hard to execute our defensive game plan and keep teams out of the paint so as to limit easy scores."
That defensive ploy will be extremely important against a tall Flyers side, who are one of the competition's top scorers inside the paint and rebounders.
"[The keys to defeating SouthSide] are working together as a group and getting the ball through hands, to get the best shots possible," the 28-year-old said.
"We also need to lock in on our scout on them and try to push them out of how they want to play by limiting their main players."
THE GOAT 🐐

We are taking it back to our Flames' favourite/memorable moment they've experienced with Lauren Jackson ahead of their Wednesday game against the Southside Flyers.#FlameOn pic.twitter.com/taA3UGlMUF

— Sydney Flames (@TheSydneyFlames) January 16, 2023
One of those players will be Australian basketball royalty Lauren Jackson, who could potentially be playing her final WNBL game in Sydney on Wednesday.
"To share the court with Lauren is something that I'm sure is special to most players in our league," Allen said.
"I'm saying that we won't be taking any backwards steps on Wednesday night."
Tickets to the blockbuster fixture are still available here.