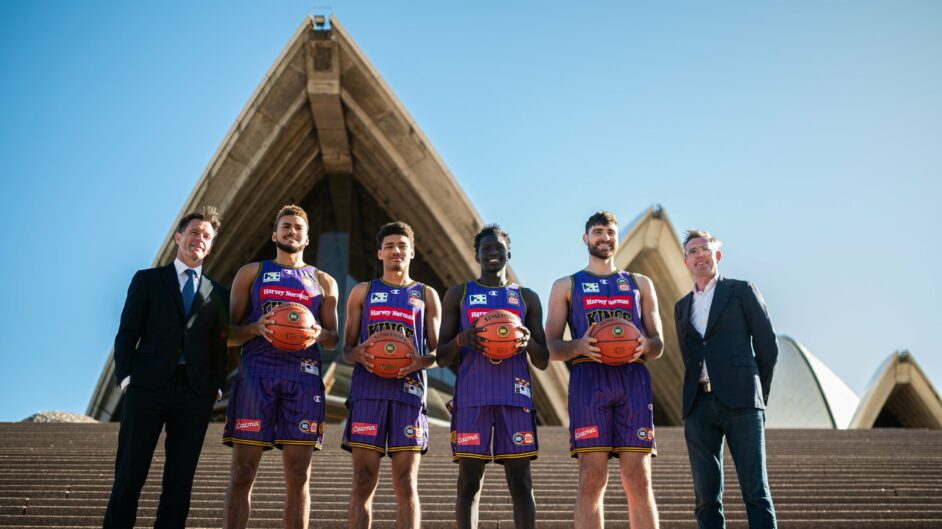 October 5, 2023 | Sydney Flames news
In April of 2023, the Sydney Kings achieved what many thought impossible, winning back-to-back NBL Championships.
With the Sydney Kings 2023-24 NBL home season about to tip off, the Sydney Kings have again achieved the seemingly unachievable.
Newly-elected Premier of NSW, The Hon. Mr Chris Minns MP, has invited former Premier, The Hon. Mr Dominic Perrottet, to join him as joint number one ticket holders of both the Sydney Kings and the Sydney Flames.
BECOME A FLAMES WNBL24 MEMBER TODAY 
Mr Minns said he was honoured to partner with Mr Perrottet in support of Sydney's national basketball league teams as they begin their championship quests.
"Sydney is the Hoops Capital of Australia and it's only fitting that support for basketball in our great State is reflected across the political divide," Mr Minns said.
"It is particularly fitting that Dom continues in this role with me. Sport is a connector in our community, not a divider."
In 2022 the Premier of New South Wales became the number one ticket holder of the Sydney Kings and the Sydney Flames, something the Hoops Capital organisation wanted to be an ongoing tradition for both teams.
"When Premier Minns suggested joining with Mr Perrottet in this initiative, we couldn't have thought of a better way to demonstrate the universal appeal of basketball, a sport that is truly for everybody," Hoops Capital majority owner and chairman Paul Smith said.
"Basketball is a sport for males and females, old and young.  And all sides of politics."
GRAB YOUR TICKETS TO THE KINGS' HOME MATCHES NOW
Mr Perrottet said he was delighted to be continuing in his role in conjunction with the Premier.
"I am looking forward to joining with Premier Minns to support both the men's and women's game as basketball continues to grow and weave itself into the fabric of Sydney," Mr Perrottet said.
"And a day out at the Sydney Kings or the Sydney Flames is the best value experience families and fans can enjoy in our city."
The club has confirmed Mr Perrottet will be referred to as "Three-Point Perrottet" in reference to his now famous three-point bucket in front of the national media while accepting the original honour in 2022.