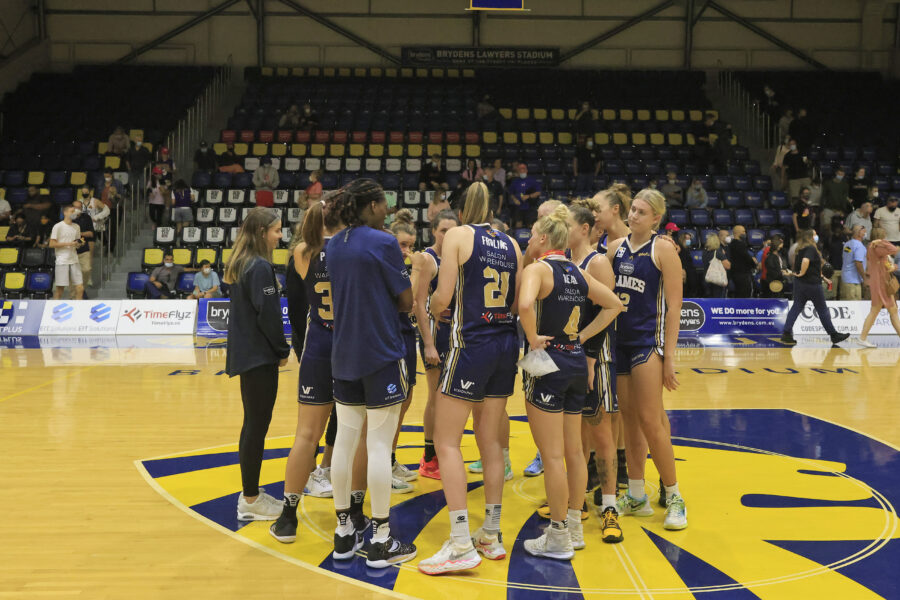 February 23, 2022 | Sydney Flames news
It's been a long wait but the Brydens Sydney Uni Flames are back home at Brydens Stadium this Saturday.
This is the second game the Flames have played at Brydens Stadium this season, with five of their home games coming at Qudos Bank Arena in the Kings and Flames double headers.
The Flames season will end with two more home games after Saturday, perfect timing to get a three-game Flames membership here.
The game on Saturday night will be a great night out in the city and being a Saturday night will be party night.
The Flames will take on the Adelaide Lightning but there will be a lot more going on.
This will be your best chance to see Shyla Heal up close and in person after her successful Opals campaign, while Keely Froling, Funda Nakkasolgu and Kalani Purcell have all been amazing for the Flames this season.
DJ Jake Stone will perform on the turntables and all 18+ patrons will be receive a complimentary Tart Daytime Bubbly Rose.
There will be free junior tickets with paying adult tickets for $20 and family tickets are $40.
GET YOUR TICKETS TO BRYDENS STADIUM HERE.
The Flames will take on the Adelaide Lightning on Saturday, February 26th at 7.30pm at Brydens Stadium. If you haven't already, get your tickets here.