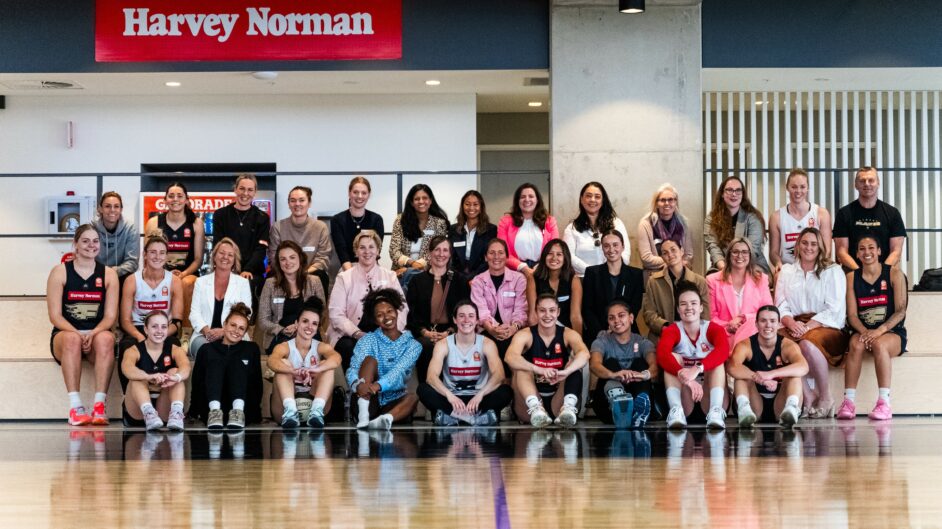 November 1, 2023 | Sydney Flames news
With less than one week until the WNBL24 season tips off, the Sydney Flames are finalising preparations for their round one clash with Perth.
To witness their preparation firsthand on Friday were members of the prestigious Flames Club – a networking club aimed at building a bridge between the business world and the Flames.
As well as watching the harbour city side train, the women enjoyed morning tea and mingling with the team.
"There are so many incredible women I meet in the start-up, investment and corporate world that have a genuine curiosity about Wollemi Capital Group's investment in the Flames and how they can be involved," said Flames president Victoria Denholm.
"There are so many parallels between the traditional funding landscape for women in sport and women fundraising in the startup ecosystem – that I think it's really powerful to bring the two together.
"Plus it's a fun way to build the Flames' profile and increase exposure to a completely new audience."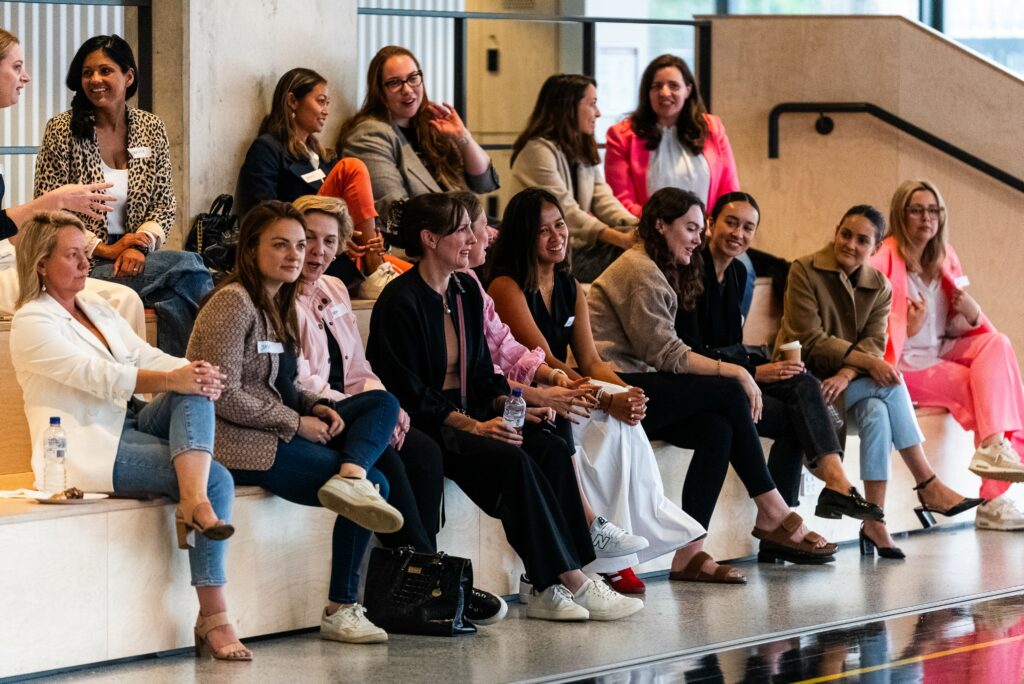 This event is the first of WNBL24, after the launch of the initiative last season during Flames' home fixtures.
"Last year, Flames Club just started as an idea I had to attract new people to games – I genuinely didn't know if I'd have much traction," Denholm said.
"This year it was nice to bring some planning and structure around it – with Guy's blessing, Friday was a great opportunity for these business leaders to see the behind-the-scenes and the hard work the Flames athletes put in on the court.
"The feedback from the event was incredible on both sides.
"Keep in mind this club has formed completely organically to date with no active promotion, so to have 25 amazing women there engaged and supporting the Flames, I think it's just the beginning."
BECOME A FLAMES WNBL24 MEMBER TODAY 
Following this, Denholm explained the Flames Club has two more networking events planned during the season – although many members are also passionate Flames members and will be joining throughout the season.
"I hope that Flames Club grows into a go-to place for personal and professional development for our athletes and our members," she said.
"Similar to the countless stories of how many deals are done on the golf course or at footy games – there's an opportunity to create an inclusive space that's fun and valuable within the women's professional basketball ecosystem to do so."
The Flames tip off their season on Friday, November 3 in Perth before playing their first home game against Melbourne on November 12, as part of a Hoops Capital double-header at Qudos Bank Arena – with tickets available here.