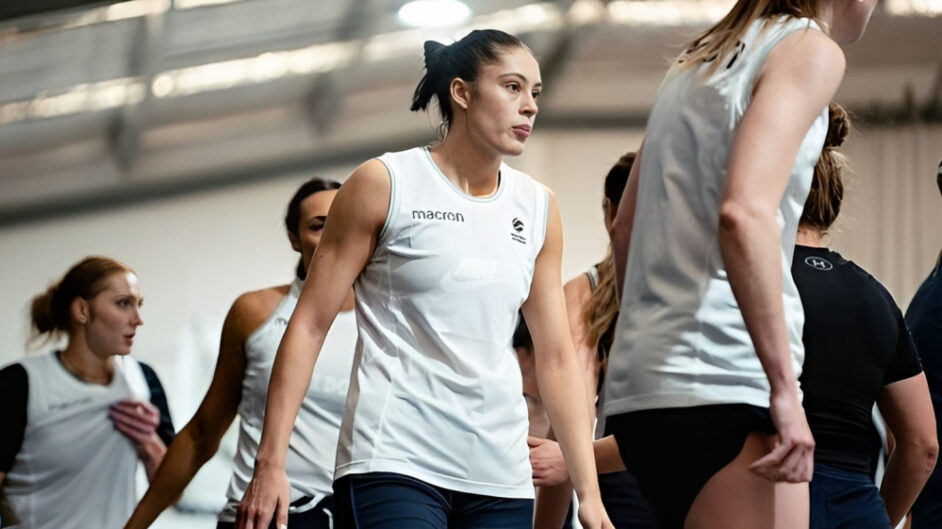 May 6, 2023 | Sydney Flames news
Two Australian women's teams, headlined by Sydney Flames' Emma Clarke and Keely Froling, are gearing up for separate international 3×3 events this weekend.
The Gangurrus, after winning gold at the FIBA 3×3 Asia Cup, are preparing for the FIBA 3×3 World Cup Qualifier in Israel.
While another Australian team will participate in the FIBA 3×3 Women's World Series in China, providing the women's program with points and experience in the 3×3 qualification pathway to the 2024 Olympics.
Clarke, Chloe Bibby, Amy Atwell and Lauren Mansfield will be suiting up for the Gangurrus on May 6 for the FIBA 3×3 Women's Series in Wuhan.
REGISTER YOUR WNBL24 MEMBERSHIP INTEREST NOW
While at the FIBA 3×3 World Cup Qualifier, Australia will face the Czech Republic and Madagascar in the Pool Stage, with their first game tipping off against Madagascar on May 7 at 1:50am AEST.
Marena Whittle and Ally Wilson remain in the team from the 3×3 Asia Cup, with the inclusions of Froling and Miela Goodchild.
Australian coach Damon Lowery is looking forward to heading into the tournament with plenty of momentum.
"The clear goal is to finish top three and make the World Cup, Lowery said.
We're going to consolidate and strengthen our 3×3 strategies and values.
"The Gangurrus welcome in Miela Goodchild, Chloe Bibby, Amy Atwell and Emma Clarke for their first international 3×3 tournament in the green and gold."
Upon qualification, the women will join the men's team at the FIBA 3×3 World Cup in Austria from May 30 to June 4.
Women's Series schedule (in AEST):
May 6
5:45pm – Germany vs Australia
7:45pm – Australia vs Mongolia
May 7
4:25pm – Japan vs Australia
Women's World Cup Qualifier schedule (in AEST):
May 7
1:50am – Australia vs Madagascar
3:55am – Czech Republic vs Australia
Watch the Flames duo's tournaments live on the FIBA 3×3 Facebook page or the FIBA 3×3 YouTube.