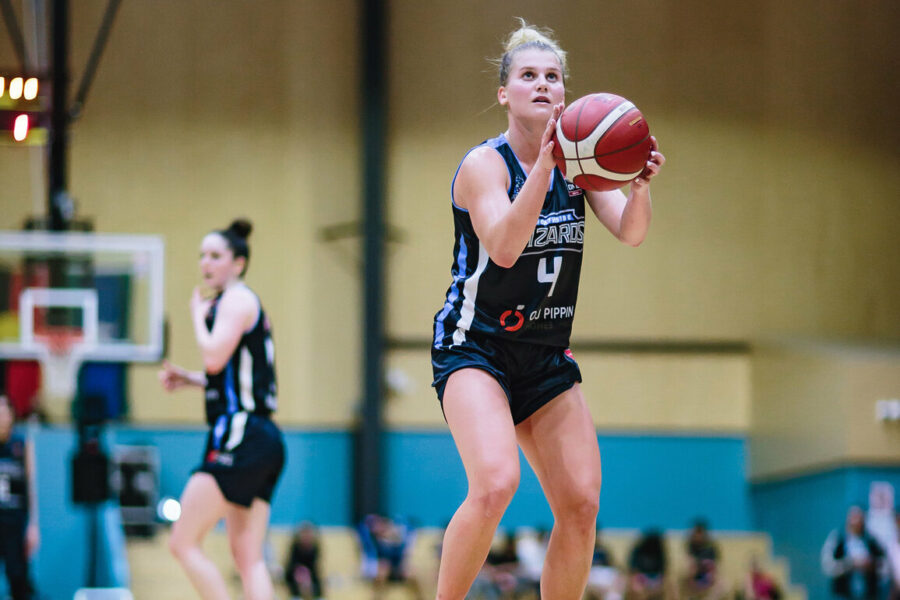 July 11, 2022 | Sydney Flames news
The Sydney Flames' deadly duo Shyla Heal and Tiana Mangakahia returned to white-hot form for their NBL1 club the Northside Wizards at the weekend.
Mangakahia continues to burn bright putting together another triple double with a massive 41 points, 10 rebounds and 12 assists. That, combined with Heal's 28 points, five rebounds and four assists, helped Northside to a big 12-point win over the Gold Coast on Saturday night. Flames fans should be excited about what Mangakahia and Heal are showing ahead of the WNBL season.
Kalani Purcell performed well this week, playing two games for round 11 with the Southern District Spartans. During Purcell's first game against the Mackay Meteorettes, she delivered 14 points, 16 rebounds, and eight assists, contributing to their win. Purcell delivered a strong game against the Rockhampton Cyclones with 10 points, eight rebounds, and six assists – giving her team back-to-back wins for round 11. Her Spartans sit second on the NBL1 North ladder.
In the South, Keely Froling made a splash in her back-to-back games and delivered amazing results for the Launceston Tornadoes. Froling played against Eltham Wildcats in her first game of the round and hit the ground running, dropping 27 points, 12 rebounds, and six assists. Froling didn't stop there, her performance against the Ringwood Hawks was tremendous dropping 35 points, 19 rebounds, and two assists.
WA recruit Emma Clarke continues to showcase what she is able to bring to the Flames this season. Over the weekend, Clarke delivered 14 points, 9 rebounds, and three assists for her team, the Perry Lake Hawks, in a game against Basketball Australia's Centre of Excellence.
To follow the Flames during their offseason in the NBL1, head to their website for fixtures and more, here.