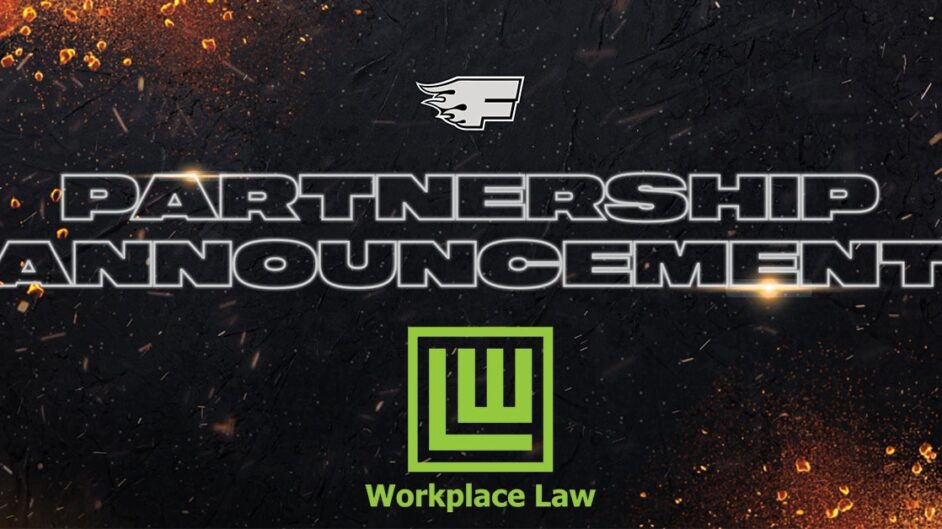 October 12, 2022 | Sydney Flames news
The Sydney Flames are excited to announce they've joined forces with Workplace Law for the upcoming WNBL season. 
Workplace Law provides employers, across all industries, with legal advice and representation on workplace agreements and awards, employee behaviour and culture, employment law, WHS, workplace investigations, discrimination complaints and industrial disputes.  
Workplace Law, who joins the Flames as their leadership and culture partner, is also a trusted legal advisor to a broad range of community, state and national sporting leagues, clubs, associations, and governing bodies. 
CLICK HERE TO GET YOUR FLAMES MEMBERSHIP
Workplace Law has a long history of supporting women in sport, across all codes, and the upcoming WNBL season is the perfect time to extend that support to women's basketball with their 'hometown' Flames. 
"We are investing in the Flames with a new look, new home, and new training facilities. Workplace Law was excited by our commitment to engaging with the community and wanted to be a part of that journey," Hoops Capital CEO Sean Nicholls said. 
"They [Workplace Law] endorsed our vision to invest in and grow the Flames and elevate their profile and presence and in doing so, set the benchmark for the marketing and promotion of a women`s professional sporting team in Australia." 
Echoing the thoughts of Nicholls, Workplace Law managing director (and City of Sydney Basketball Association board member) Athena Koelmeyer believes the two entities are aligned perfectly regarding their vision for women's sport in Australia. 
"As a values-based business, it's important to us that any potential sports partner be like-minded when it comes to how they go about their business," Koelmeyer said. 
 "It is clear to us that Paul Smith, Robyn Denholm and Sean Nicholls are genuinely committed to supporting women who want to make a career in sport both on and off the court. 
"Our firm is passionate about authentic leadership and positive workplace cultures where people can perform at their best.  
"That's why we are delighted to be the Flames' leadership and culture partner aligning closely with the coaching staff as well as the playing group.    
"Under coaches, Shane Heal and Shelley Gorman we know the Flames playing group will be provided with the right environment to grow as players and people."