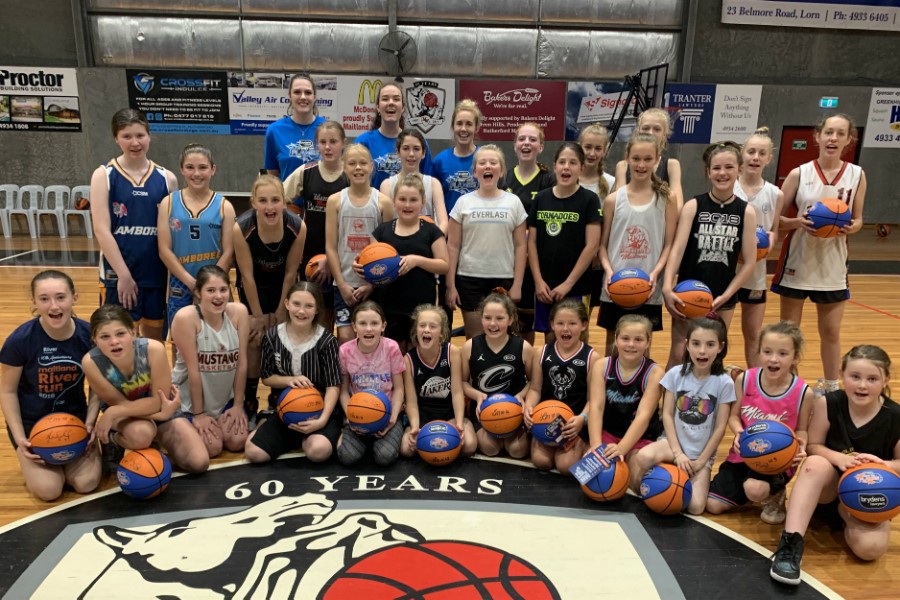 October 8, 2019 | Sydney Flames news
The Flames are pleased to announce a joint partnership with Brydens Lawyers to launch the Brydens Lawyers Flames Community Program.
The program is designed to promote basketball and women's sport at a grass roots level, working closely with communities to give them the opportunity to learn the game alongside elite athletes.
Principal of Brydens Lawyers  Lee Hagipantelis gave the program a resounding appraisal and was thrilled to put it into action.
"As part of Brydens Lawyers' commitment to fostering elite sport starting at the grass roots level, I am pleased to announce our partnership with Sydney University for the purpose of developing and implementing a program to introduce basketball to those members of our community who may not have the opportunity to avail themselves of such a wonderful game," he said.
"The proposal was presented to us with such enthusiasm, particularly by Karen Dalton who has been the driving force behind this initiative, that the invitation to share the Sydney Uni Flames vision of empowering young women in the community spoke to our commitment to corporate responsibility, that is, giving back to the community that has given us so much.
"The program will provide an opportunity for young and up and coming basketballers to be exposed to elite training programs and athletes for the purpose of promoting the sport particularly in rural areas. This Community program is yet another manifestation of the commitment that both Brydens Lawyers and Sydney University have made to the promotion of women's sport from the grass roots to the elite level.
"The University, and Karen Dalton, are to be commended for this initiative. Brydens Lawyers are honoured and humbled to have been considered for the naming rights sponsorship of such a wonderful program."
Flames General Manager Karen Dalton echoed Hagipantelis' excitement.
"We are delighted to have Brydens Lawyers as our naming right sponsor  for our Community Program. Through this fantastic partnership our vision of empowering young women to reach their potential through basketball can be realised.
"Our players love giving back to the community and we are excited about the opportunity to make a difference across the NSW community. We are really excited to be working with the team at Brydens on this valuable project."
Let's take the Flames further, together. 2019-20 membership packages available now.