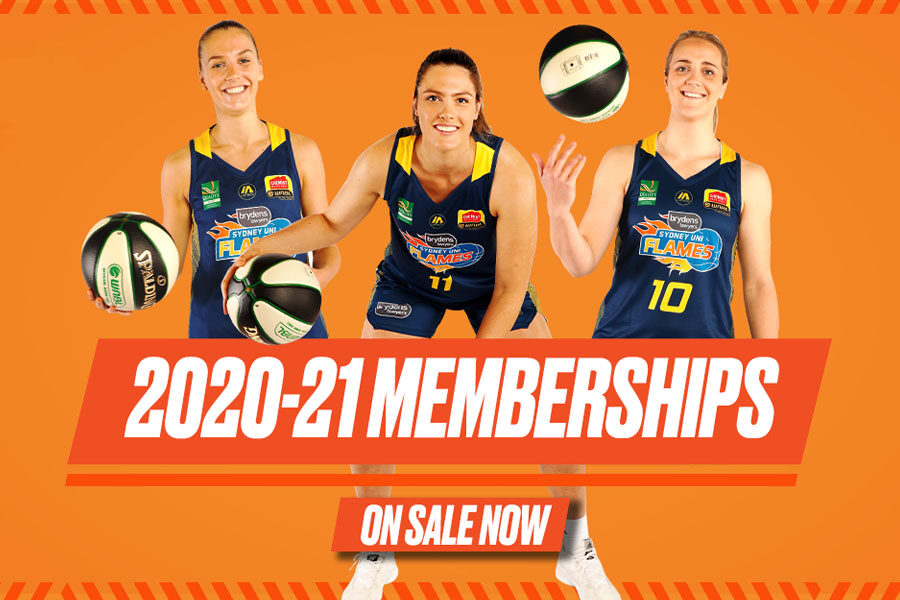 October 28, 2020 | Sydney Flames news
As was recently announced by Basketball Australia, the WNBL will operate under a hub-model for the 2020-21 season which will be based in Northern Queensland.
You can read the full announcement here.
While we are disappointed that we will not be able to play double headers for the upcoming season, we are grateful for the work that Basketball Australia has done to ensure the WNBL season can go ahead and our women can take the court. The sacrifices all of our athletes and coaches are making ensures the ongoing future of the Flames and also the WNBL.
It is our intention to build the support of the Flames over the next few seasons and our goal is for the Flames to have the biggest supporter base in the league.
Particularly with the announcement made earlier this year that Basketball Australia had won the bid to host the FIBA Women's World Cup right here in Sydney, there is a new spotlight that has been placed on women's basketball here in the Hoops Capital and we hope that all basketball fans will come on the journey with us.
To achieve this we are encouraging all Sydney basketball fans to get on board with the Flames this season, and we have provided some very cost-effective ways for you to support the Flames.
Please note, while broadcast details are yet to be announced all members receive a special Kayo offer (available for new, returning and existing Kayo customers). We will send you further details along with the discount code just prior to season tip off so you can make the most of your subscription.
Check out the full WNBL schedule here. 
– – –
Membership Options:
Fan of the Flames Membership (FREE)
Sign up for free and receive:
Digital membership certificate
Members newsletter
Access to limited zoom member webinars and updates
Exclusive WNBL, Sydney Flames and TSE partner offers
Ability to purchase tickets for games played in North Queensland
SIGN UP HERE – FAN OF THE FLAMES
– – –
Flames Membership Pledge (from just $20 Juniors, $40 Adults)
The Flames Membership pledge will provide ongoing funding to the Flames through this season and into next season.
Take the Flames Membership Pledge and you will receive:
Digital membership certificate
A private video call from a Flames player
Signed mini basketball
Exclusive access to zoom member webinars and updates
Access to pre-season open training event at Sydney Uni
Members newsletter
Exclusive WNBL, Sydney Flames and TSE partner offers
10% off all Flames apparel at iAthletic
One ticket to a Sydney Kings home game during the NBL21 season
Ability to purchase tickets for games played in North Queensland