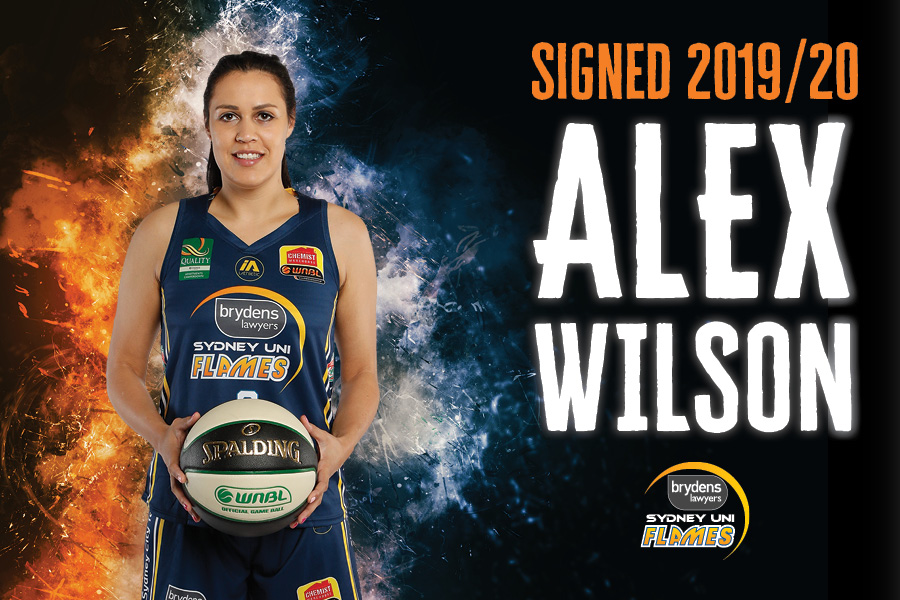 March 7, 2019 | Sydney Flames news
Brydens Sydney Uni Flames have begun crafting their 2019-20 WNBL playing roster with the re-signing of Alex Wilson.
Entering her fifth season at the Flames, Wilson has firmly cemented her spot in the group, contributing enormously during the difficult 2018-19 season.
Despite being sidelined due to injury for a large portion of the season, Wilson averaged 12.6pts pg (126 total; 66 of which came from threes), 3.3 rpg at 38 per cent from the field, and provided a great deal of energy, creativity and of course, scoring-ability.
"We're excited to have Alex back with the Flames for another season as she has established herself as a core member and leader within the club," new Head Coach, Katrina Hibbert said.
"She has the versatility to be a combo guard, a natural ability to score and is a great defensive presence which all fits well with the brand of basketball I want us to play."
"Sydney is home to me now and I'm excited to be returning to the Flames", Wilson added.
"I'm looking forward to learning under the new head coach Katrina Hibbert and continue to improve my game as much as I can."
Wilson will take her talent to Victoria in the off-season to compete in the new NBL1 competition with Diamond Valley.
She will also make her first senior appearance in Australian colours in 2019 as part of the 22-player Opals squad named to prepare for the 2019 FIBA women's Asia Cup and Olympic and World Cup qualifying events.
Join us in welcoming Alex back to the Flames.