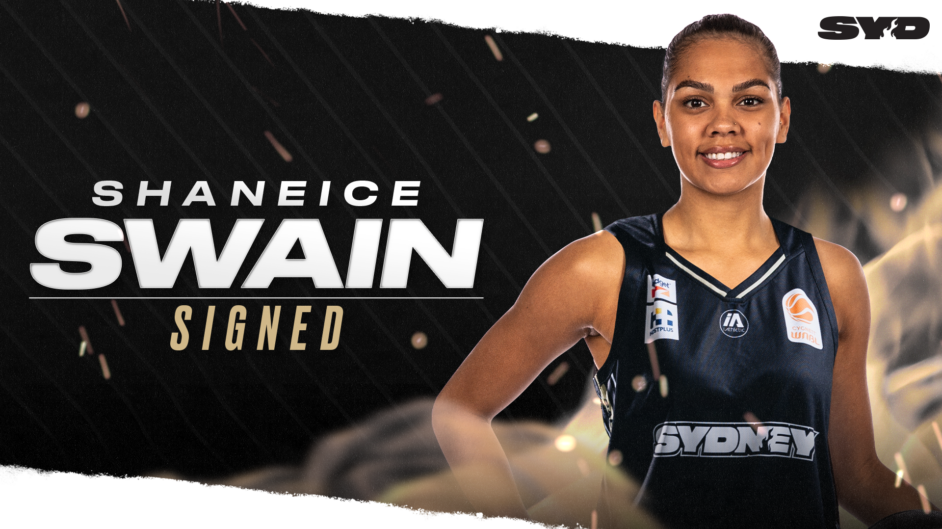 June 16, 2023 | Sydney Flames news
The Sydney Flames are excited to add more elite Australian talent to their roster by announcing Shaneice Swain has joined the club for the WNBL24 season.
"I'm super excited to join a club like the Flames," said Swain, who averaged 14.5 points, 3.4 rebounds and 2.1 assists with the Canberra Capitals in WNBL23. 
"Whenever I was around the club last season, the vibes just seemed great and something that clicked with me, not to mention all the staff were all nice and really welcoming. 
"It was a club that ticked a lot of boxes for me, so I wanted to be a part of that. 
"So when the opportunity to join a club, that has an environment which promotes the growth of both women's and men's basketball, presented itself, I jumped at it." 
Born and raised in Cairns, Swain started playing basketball at the age of five which led to her representing Queensland North at numerous national titles. 
The now 19-year-old then spent time at Basketball Australia's Centre of Excellence before helping Australia claim the silver medal at the FIBA U19 World Championships in Hungary.  
More recently, she was one of 12 females her age internationally selected in the World Team to compete against the USA at the annual Hoops Summit in Portland, Oregon. 
"I'm confident I can bring athleticism to our group, while also getting up and in on defence and being a slasher on offence," said Swain, who admits the chance to play alongside Cayla George, a player she's always looked up to, also attracted her to the harbour city. 
Flames president Victoria Denholm is stoked to add someone of Swain's talent to the harbour city squad.
"Shaneice is one of Australia's most exciting new talents and we're excited to see her game thrive in Sydney," Denholm said.
"We have confidence in our program continuing to develop her game and help her make a highly competitive WNBA roster next season speaks volumes to what we're building in Sydney."
"We have built a highly talented and competitive team for WNBL24," Denholm said.
"We want to compete for a championship now, while also building a legacy and creating a dynasty for years to come – Shaneice helps with both those objectives.
"She can add instant value – while only being at the start of her career.
Stay up to date with all the club's off-season news here.