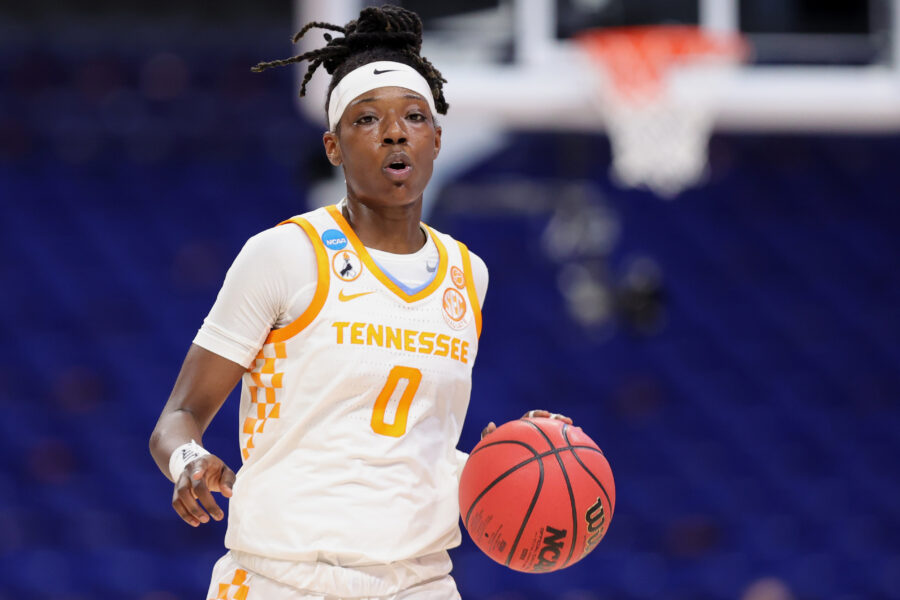 December 24, 2021 | Sydney Flames news
The Brydens Sydney Uni Flames have signed Minnesota Lynx WNBA player and University of Tennessee alumni Rennia Davis for the 2021-22 WNBL season. 
The signing of the 185 cm forward comes as the Flames have released import Chelsea Dungee, who has returned to the US. 
Dungee was called into the Flames outfit after import Leanna Odom was a late withdrawal due to injury before the WNBL season started. 
Dungee, a Dallas Wings guard who parted ways with European giant Galatasaray to join the Flames, failed to make an impact in her brief time in the WNBL averaging just five points and 1.3 rebounds across three games. 
Davis was already being scouted as a replacement for Flames import Steph Watts who underwent surgery in Sydney this week on a torn anterior cruciate ligament which will see her miss the remainder of the season. 
Heal, who has undertaken a complete rebuild of the club since joining the organisation this year, said the club would now search for a second import to join Davis.  
Davis was drafted at number 9 in the last WNBA draft but had to sit out the season with a stress fracture of the foot sustained before the season and will return to the court via the Flames.  
"It's been a tough start to our rebuild losing Odom to injury before she actually arrived and now Steph to an ACL after one game. We knew both players were the perfect fit to complement our locals," Heal said.  
"Finding replacements is always difficult when the season starts because everyone has signed and most WNBA players are in Europe and under contract.  
"We signed Chelsea Dungee after she was released in Turkey but it became apparent very quickly she wasn't the right fit for us and we have parted ways.  
"Again finding players right now is difficult and we have signed Rennia Davis who we believe has huge upside. She hasn't played since March though and we know it will take her a month or so to get her legs back and feel for her teammates and the league." 
Heal said he would continue to work towards the future with the young Flames outfit, which is preparing for a clash against the Bendigo Spirit at Brydens Stadium on December 29. 
"We are now searching for a second import but there aren't players available that can compete and succeed at this level,". Heal said. 
"We have to be patient. In the meantime, we believe in our Aussies and support them to grow together. Our team fights and this mindset and culture we are building will help us compete.  
"We have a vision for the next three years and whilst this season has thrown up some unexpected challenges, we believe we are on track to build something special in the Hoops Capital." 
Next Wednesday's game tips off at 6 pm.