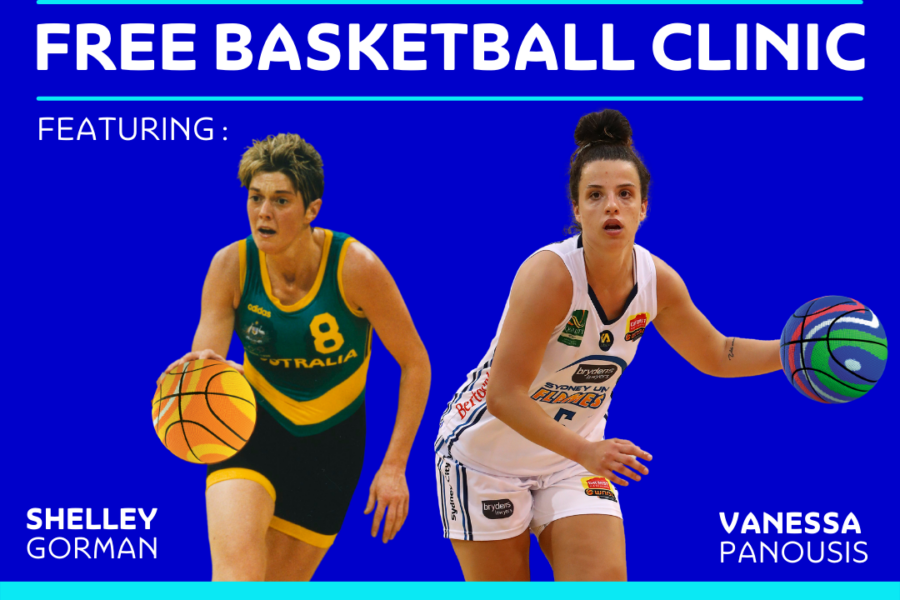 August 18, 2022 | Sydney Flames news
The Sydney Flames are teaming up with the 2022 FIBA Women's World Cup and Sydney Comets to deliver two exciting free basketball clinics.
To coincide with the 10-day Sydney Olympic Park event, the three basketball entities will host camps on Sunday, August 28 (for 8–11-year-olds) and Sunday, September 4 (12–16-year-olds) at the Alexandria Basketball Stadium.
During the two days (from 10-11.30am), aspiring young players will learn first-hand from Sydney assistant coach and former legend Opal Shelley Gorman as well as Flames homegrown recruit Vanessa Panousis.
REGISTER YOUR INTEREST FOR FLAMES MEMBERSHIP HERE
"This camp presents players with an incredible opportunity to develop their skills such as ball handling, shooting and defensive footwork and more importantly, have fun," said Gorman, who won both an Olympic silver and bronze medal with the Opals during her playing career.
"It's an exciting time for basketball in this country, with all the top women's players coming to Sydney at one time, which hasn't happened since the 2000 Olympic Games.
"I have no doubt this tournament and initiatives like this camp will help showcase just how talented our athletes and young stars are while spring boarding it to reach new heights."
To get involved, please visit here.