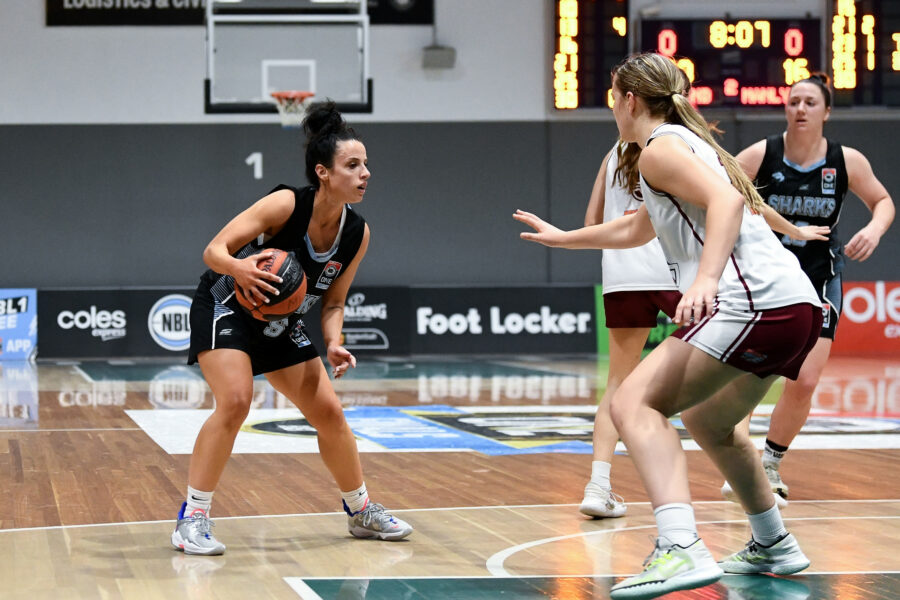 August 29, 2022 | Sydney Flames news
Both Sydney's Vanessa Panousis and Indiah Bowyer lost their respective NBL1 grand finals at the weekend.
The former and her Sutherland Sharks won through to the big dance by defeating Manly-Warringah 88-81, thanks to Panousis' 16 points, six dimes and four rebounds.
This win pitted them against Albury-Wodonga in the final but that proved too great a task to overcome – losing 85-72 to Lauren Jackson's Albury-Wodonga.
In the defeat, guard Panousis added 17 points, seven boards, three steals and two assists.
Up North and Bowyer's Logan were swept 2-0 in their best-of-three grand final series to Townsville (85-57 and 80-48) at the Bendigo Bank Cornubia Park Sports Centre.
Across the two games, Flame Bowyer averaged 6.5 points, one steal and one block for the Thunder.
REGISTER YOUR INTEREST FOR FLAMES MEMBERSHIP HERE
Elsewhere, Flames teammate Keely Froling and her Launceston Tornadoes fell agonisingly short of reaching the inaugural NBL1 South decider, losing Saturday's semi-final at the death to Ringwood.
Despite a double-double by Froling (15 points and 16 rebounds), to go with three assists and one steal, the Tornadoes lost 77-75 to the Hawks at The Rings, thanks to a late basket by Marta Hermida.