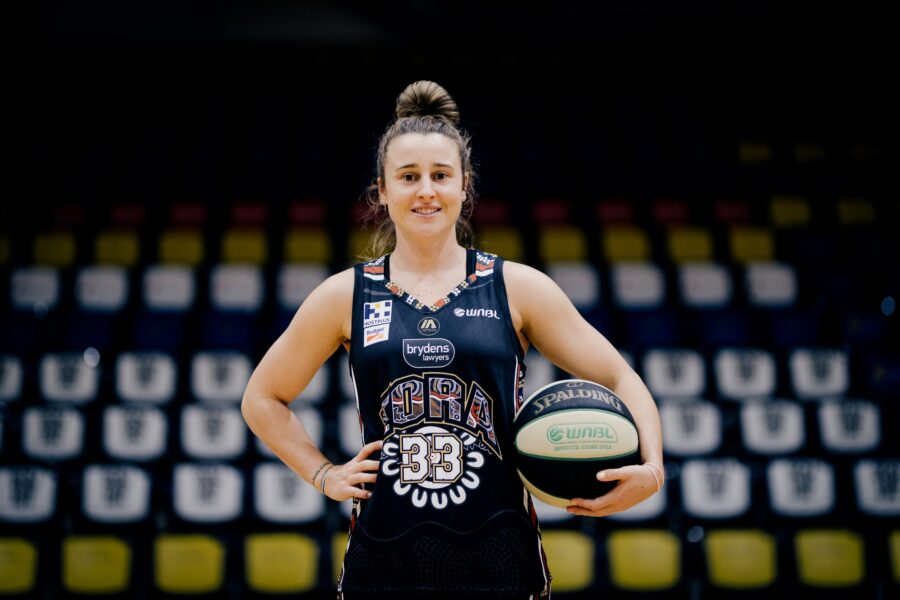 March 17, 2022 | Sydney Flames news
The Brydens Sydney Uni Flames have revealed their Indigenous jersey which the club will proudly wear on in our home game on Sunday, March 20, at Brydens Stadium.
The design for our Indigenous jersey was created by Stewart James, a Wiradjuri Man of the Narrandera Murrumbidgee River People.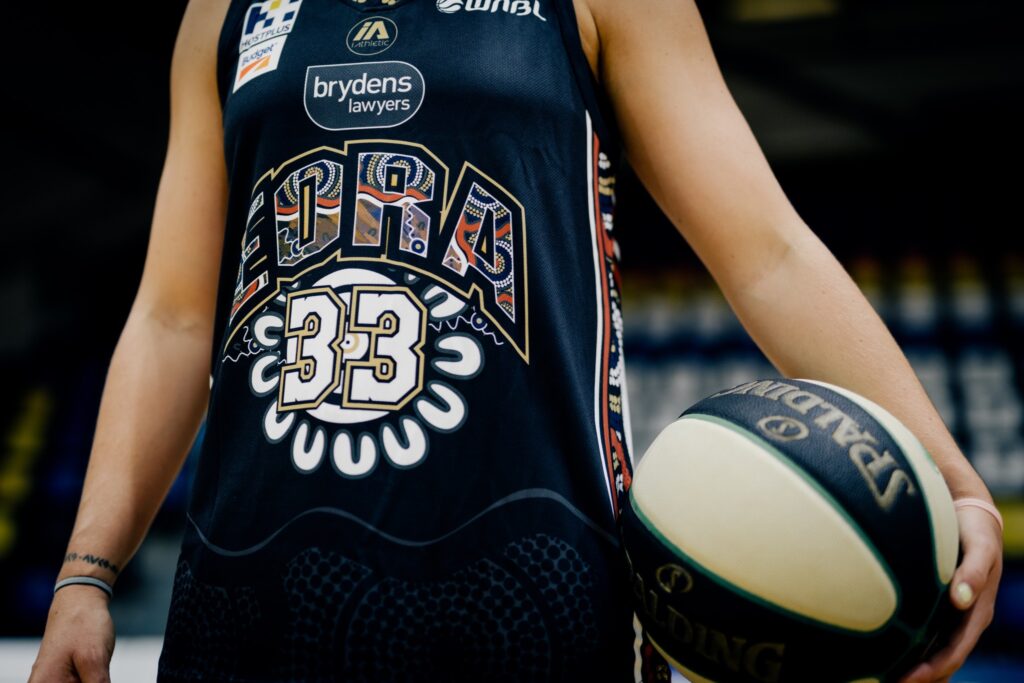 [Lauren Mansfield wearing our Indigenous jersey]
James told Flames media that the design was always envisioned to represent both teams, the Kings and the Flames with the Eora nation representing the larger areas of the Sydney Basin.
GET YOUR TICKETS TO BRYDENS STADIUM HERE
"The Flames play across the Sydney area, it's different from where the Kings play but it's the same footprint of the Eora people," he said
"It's allowing them to reflect that footprint which is across the larger Sydney area."
The jersey prominently shows 'EORA' (pronounced E-or-a). This is the Indigenous name for the area where the Flames train and play home games.
"The Eora nation is made up of a number of clan groups within the Sydney Basin area," James said.
The centrepiece of the art is the white meeting circle, which is behind the player's number. James explained how these are representative of meeting places.
"The inner part of the artwork symbolises the story that echoes this deep legacy."
James comes from an artist family, his Wirdajuri connection was built from his family and their art which he as continued.
Indigenous jersey artist, Stewart James explains how important his experience with designing the jersey has been for him and the significance of this round for the Indigenous community, players, and fellow friends and family. #WeTheKings pic.twitter.com/OMAGeq8FTw

— Sydney Kings (@SydneyKings) March 1, 2022
"I think Aboriginal art has been my tool to not only link with people through the art, but to educate them through what it means," James said.
"That's what I was hoping to do with this art, not only to link with the values of the club, so the players can gain something from it. But their fans and the communities."
Get your tickets to our Indigenous Round home game against the Bendigo Spirit on Sunday, March 20 at 2pm at Brydens Stadium here.