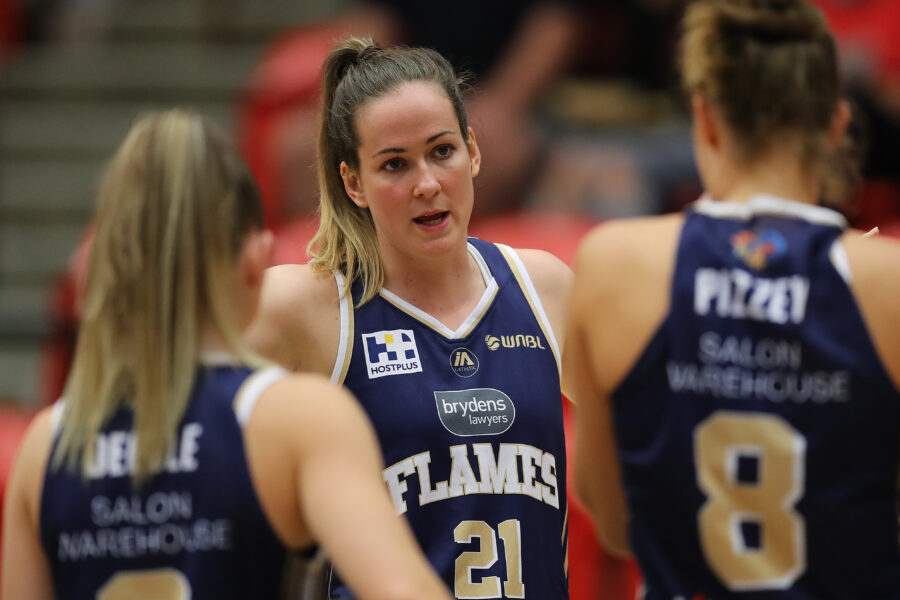 June 20, 2022 | Sydney Flames news
Our Sydney Flames players have continued their hot form with some standout performances across the weekend in the NBL1. 
In the South conference, Keely Froling put up two dominant performances in a road double of wins for the Launceston Tornadoes. In her first game on Saturday against Frankston, Froling dominated racking up 33 points, 11 rebounds and two assists. In her second game on Sunday against the Melbourne Tigers, Froling continued her domination with 23 points, 14 rebounds and four assists. 
The Tornadoes now sit in fifth position in NBL1 South and have just announced the signing of Froling's Australian Opals team-mate Marianna Tolo so expect them to continue climbing the ladder. 
Kiera Rowe's Knox also had a good win over the weekend, playing against the Diamond Valley Eagles. Rowe scored 6 points, 5 rebounds, and four assists. 
Over in the North, Tiana Mangakahia continues to be a walking bucket and shows she will be an exciting addition to the Flames. With Shyla Heal still sidelined with glandular fever, Mangakahia scored an incredible 45 points with five rebounds and three assists for her team the Northside Wizards but it wasn't enough to get her under-manned side over the line. 
Kalani Purcell is currently on leave from her NBL1 team, travelling Europe with the New Zealand 3×3 side in preparation for the Commonwealth Games in Birmingham in July. The Tall Ferns will play in the Crelan FIBA 3×3 World Cup in Antwerp, Belgium, starting this week. 
In the West, new Flames signing Emma Clarke continued to impress for the Perry Lake Hawks in their recent game against the Goldfields Giants. Clarke had 11 points, eight rebounds and one assist. 
To see when the Flames are playing next, head to NBL1's website for fixtures and more information here.