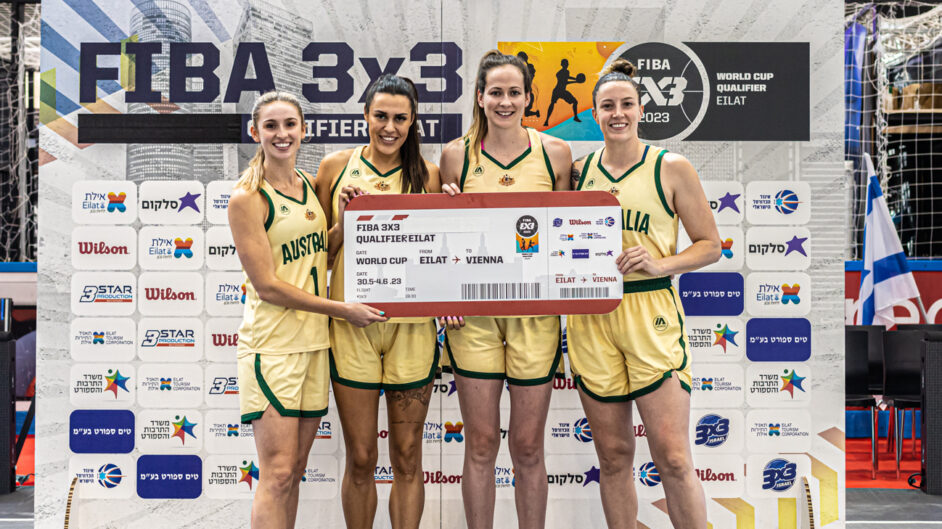 May 8, 2023 | Sydney Flames news
Sydney Flames' Keely Froling has helped the Australian women's team qualify for the 2023 FIBA 3×3 World Cup by winning the qualifying tournament in Israel.
Held in Eilat from May 6-7, Froling's green and gold side defeated Madagascar and Czech Republic in the pool matches, to set up a showdown with hosts Isreal.
REGISTER YOUR WNBL24 MEMBERSHIP INTEREST NOW
In that fixture, Australia's Marena Whittle and Alex Wilson combined for 19 points to power their country to a convincing 21-11 victory – therefore booking their spot at the Vienna World Cup.
Rounding out the victorious Australian side was Miela Goodchild, who were joined by Czech Republic (women), Hungary (men), Israel (men and women) and Slovenia (men) as countries to book their spots in the 40-team field for the May 30 to June 4 tournament in Vienna.