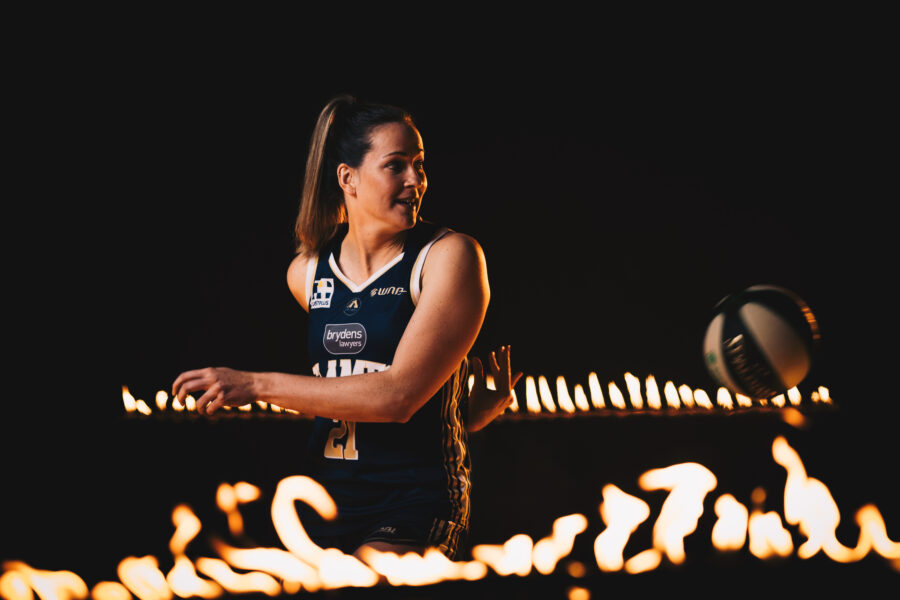 November 29, 2021 | Sydney Flames news
As in any sibling spat, there is always one who starts it. 
And it wasn't Alicia Froling, but the UC Capitals star sure as heck fired back at her twin sister and Brydens Sydney Uni Flames co-captain Keely Froling ahead of their season opening WNBL clash at Qudos Bank Arena on Sunday. 
"I just would say she's gotta watch out. She has a target on her back, she's gonna get knocked off her high horse," Alicia told Flames media with what we think was a hint of jest. 
"Keely talks a lot of crap. We are going to shock a lot of people and the Flames will be one of the first to be shocked." 
You see it was Keely who lit the fire, publicly laying down the challenge to her sister on Sydney radio station SEN recently. 
"I've played against (Alicia) a few times and I haven't lost yet,"  
"The competitiveness in our family is crazy. It's always about who is doing the best, who is winning, what achievements have you had. Everything is a competition. I definitely have the bragging rights. I'm 3-0 against Alicia."
GET TICKETS TO THE FLAMES GAMES AT QUDOS BANK ARENA
The battle between the Froling siblings will be just one of the tantilising reasons to get to Qudos Bank Arena early for Sunday's WNBL-NBL blockbuster double header. 
The Froling sisters are part of the famous Australian basketball dynasty which includes mum Jenny (A former, player, coach, official and WNBL life member), dad Shane (a star who played 11 seasons in the NBL) and younger brothers Sam and Harry who are both with the Illawarra Hawks this season.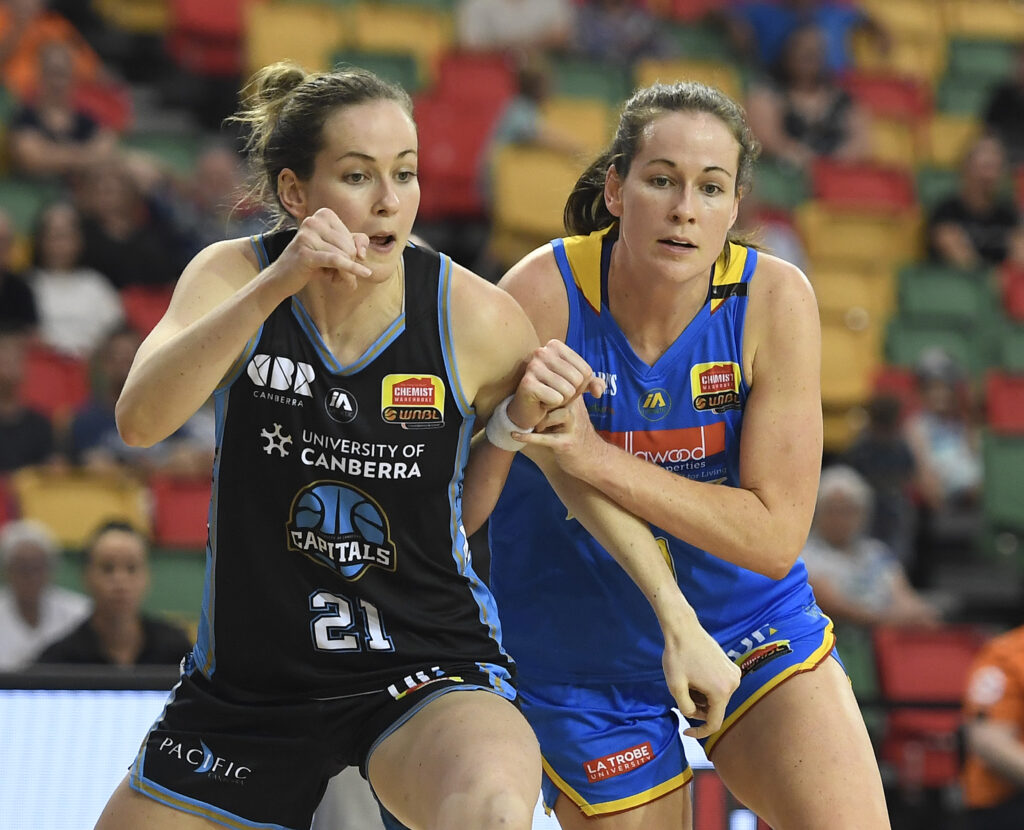 Alicia has switched this season from Bendigo to Canberra, a club with whom Keely won two WNBL championships before signing for the Sydney Flames this season. 
"It's more just the start of the season I'm looking forward too," Alicia said. 
"Sure it has a bit more on it, it will be competitive and there'll be some trash talking, but we play Sydney in the opening two games of the season.  
"Sydney are a very new team and it will be good to get a feel for how they play, but it will be intense." 
It is a view shared by her sister. 
"Really this is no different to any other game," Keely said this week. 
"We'll talk a bit of smack but it's the first game of the season. It's my old team and for me it's just going out to put into practice what we've done in the past six weeks in practice." 
 The competitive Froling streak is something Flames coach Shane Heal knows only too well as a former team-mate of the Froling father. 
"Shane Froling and I have been great mates since I was 13," Heal said this week. 
"We both played at the Nunawading Spectres as did Jenny Froling who had a very successful career too. I helped recruit Shane to the Brisbane Bullets in the 90s after we had played together in the Australian junior team. Shane is one of the toughest team mates I ever had and one of the most loyal mates I ever had.  
"These traits are part of Keely's DNA. She was the first person I wanted when free agency opened and someone I hope is a corner stone of the Flames for years to come. Whilst she has played well in the WNBL I know her best is yet to come and I hope I can help her play for the Opals. Her toughness, mobility and skill set are all huge strengths and I see her as a natural leader on a very young and developing team." 
Let's leave the last word in this one to Alicia with a crowd of 10,000 expected to get a glimpse through the looking glass of international women's basketball in this encounter. 
"I actually haven't thought about the crowd, but that will be cool," she said. 
"We've got our import who is a super athlete and a mongrel in defence (Brittney Sykes) and Sydney have two really good imports who can put up a lot of points. 
"Then there's Shyla (Heal) and we have Jade Melbourne .. There's the future of Australian basketball on that court." 
On that, we can all agree.