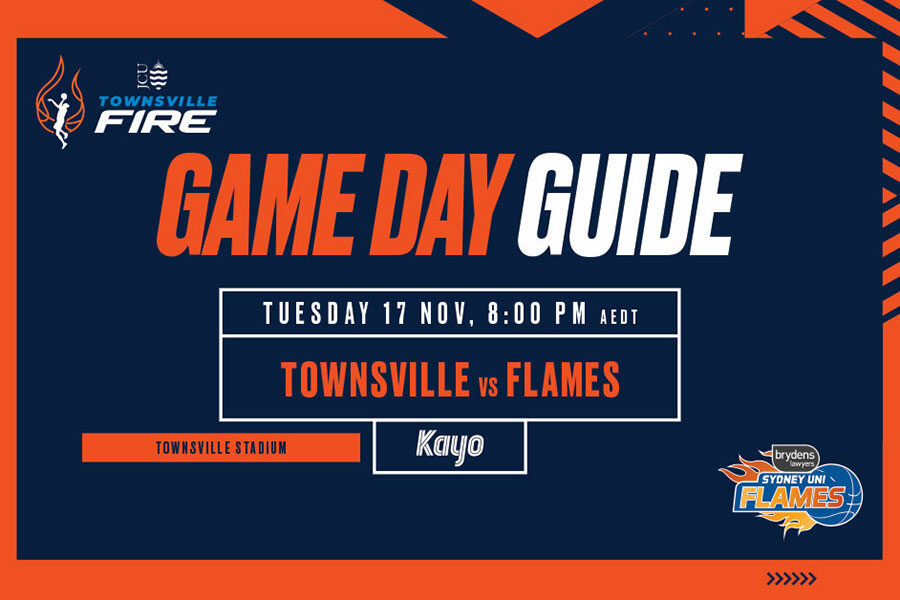 November 16, 2020 | Sydney Flames news
Sydney Uni Flames vs Townsville Fire
Tuesday 17 November, 8:00pm (AEDT)
Townsville Stadium, QLD
Live on Kayo
Preview
Read our Round 2 preview against Townsville here.
Broadcast
Live on Kayo.
Livestats
Livestats available here.
Tickets
For any Flames fans who are in Townsville, tickets can be purchased here. Tickets start from $15.
Membership
You can still pledge your membership this season by clicking here. Memberships start from $20.
Merchandise
Purchase your Flames merch here. Don't forget that all Flames members get 10% off merchandise. Check your member update email for your discount code.
Social Media
Use the hashtag #FanTheFlames so we can see where you're watching the game. Don't forget to tag the Sydney Uni Flames on Twitter and Instagram so we can share some of the best pics to our account.
For any further questions, please email admin@sydneyflames.com.au