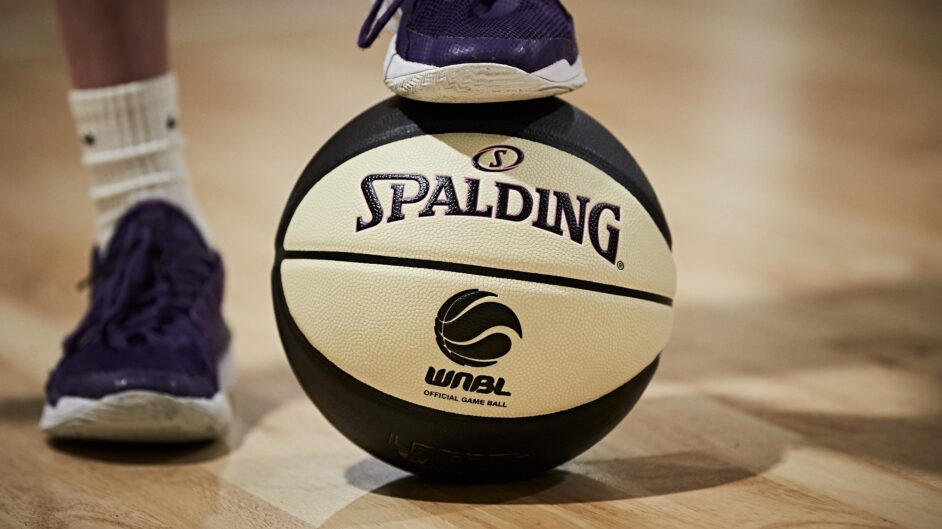 October 20, 2022 | Sydney Flames news
Spalding is thrilled to unveil a new official game ball for the Women's National Basketball League (WNBL). 
Featuring a bold new colour palette and panel design, the new ball infuses WNBL brand components, elevating it to a premium visual aesthetic that replicates the elite standing of the basketball league.
"Spalding are proud to be a partner of the WNBL, supporting Women's sport in our country, and are thrilled to unveil the new ball design for the upcoming season," marketing director at Spalding Naomi Maclean said.
CLICK HERE TO GET YOUR FLAMES MEMBERSHIP
"We are looking forward to seeing the ball in action throughout the course of the season, as well as inspiring future stars to pick up a Spalding and hit the court."
Offering its highest level of composite leather (TF-1000), the ZK composite material features an enhanced feel and durability, advanced moisture management and deep channel design for superior control. 
The ball also features a wet grip microfibre composite, providing an elite moisture-kicking surface.
Spalding is committed to continuing to shine a spotlight on women's basketball in Australia. 
From the Opals through to the national teams in the WNBL, Spalding Australia has been the official ball sponsor for the elite women's league since 2010. 
"The WNBL is once again thrilled to be partnering with Spalding for the upcoming season," head of WNBL Christy Collier-Hill said.
"They've been long-time supporters of not only the league but women's basketball in general. 
"We're also super excited to see a brand new WNBL Spalding ball hitting the court this season and can't wait to see it in action."
Launching on the court during round one of the WNBL, the ball is available at spalding.com.au in time for the new season.
The Flames' WNBL23 season tips off on Saturday, November 12 in Bendigo before Sydney's first home game against the Spirit on December 4.