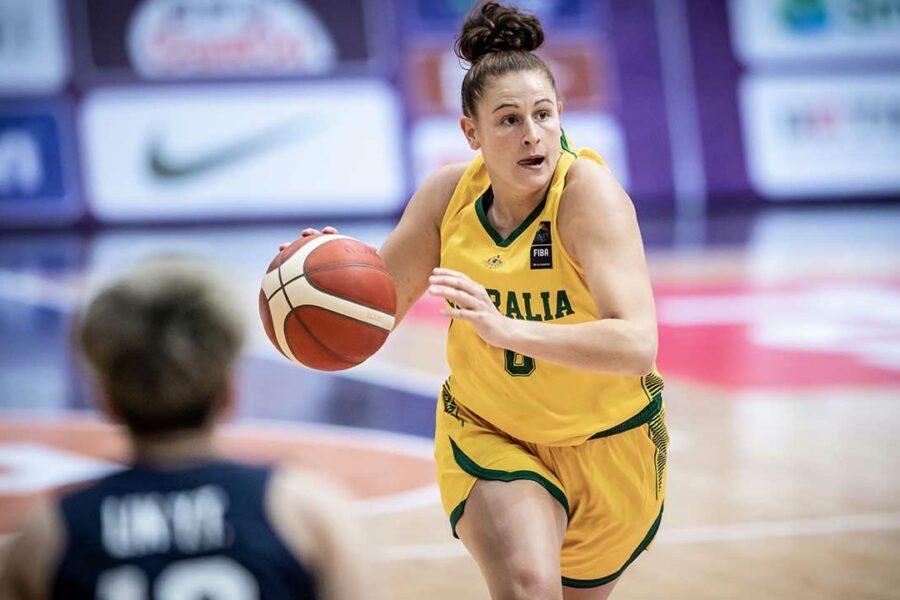 June 7, 2022 | Sydney Flames news
Tiana Mangakahia and Shyla Heal are showing in the NBL1 North what the WNBL can expect next season from the Sydney Uni Flames.
The pair are forming a deadly backcourt combination for the Northside Wizards and starred in a big win over the Sunshine Coast at the weekend. Heal delivered 19 points, while Mangakahia dropped 35 points, seven assists, and three rebounds, leading the team to a victory.
Also in the NBL1 North, Kalani Purcell had back-to-back wins with her team, the Southern District Spartans. On Saturday, Purcell had a great game with 21 points, seven rebounds, and five assists. Kalani followed it up  on the Sunday with eight points, five rebounds, and four assists.
Moving over to the South conference, Keely Froling returned from her time at the Opals to her NBL1 team, the Launceston Tornadoes. Froling continued herstandout form, dropping 29 points and 10 rebounds, despite the Torns going down to a strong Casey outfit.
Staying in the South, Sherrie Calleia played back-to-back games over the weekend with her team the Mount Gambiers. Calleia had two great games, during her first game against the Frankston Blues, she scored 14 points, 5 rebounds, and seven assists. After her great game, her efforts didn't fade during their second game against the Nunawading Spectres, Calleia delivered 11 points, 2 rebounds, and six assists. Her combined efforts over the two games led her team to victory, continuing their game winning streak.
Over in the West, Emma Clark contributed to a win for her team the Perry Lake Hawks. Clarke managed to score 20 points 10 rebounds, and two assists. Her performances in the NBL1 provide a teaser of what she is capable of bringing into the Flames season.
To see when our Flames are playing next, head to NBL1's website for fixtures and more information here.