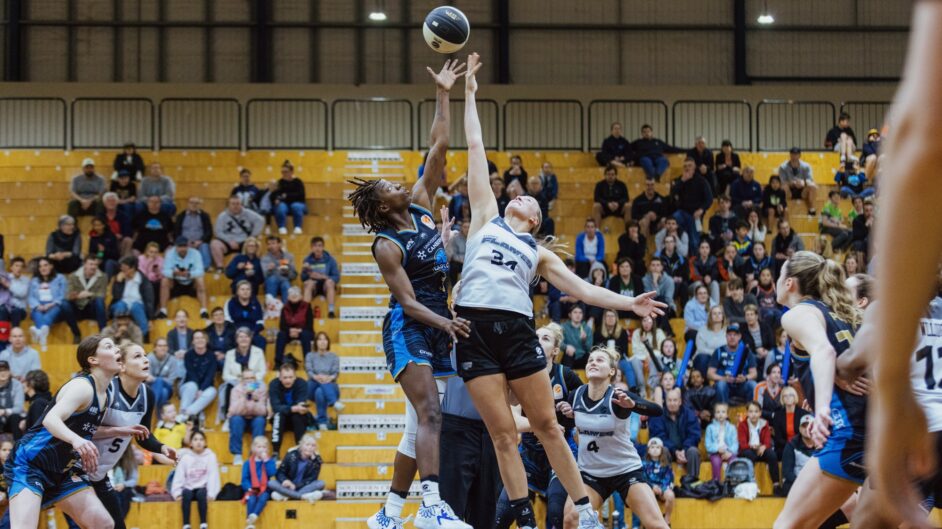 October 17, 2022 | Sydney Flames news
The weekend's two clashes with the Canberra Capitals proved a good litmus test for Shane Heal's Sydney Flames.
After four weeks of pre-season training, a trial match on Friday (won by Sydney 77-76) and scrimmage on Saturday gave the Hoops Capital side a chance to test just how they were tracking ahead of the WNBL23 season.
"The biggest takeaway from the weekend's games is that we still have a lot of work to do as a group," said Heal, who had Jocelyn Willoughby (18 points, five steals, three assists and one rebound) and Shyla Heal (16 points, four rebounds, one assist and one steal) lead the way for his team on Saturday.
CLICK HERE TO GET YOUR FLAMES MEMBERSHIP
"We're still a long way away from where we want to be as a group but that's the beauty of playing these trial matches – allowing yourself the chance to see what works and doesn't work ahead of the season.
"In saying that, we learnt a lot as a team and there are plenty of positives to take from the matches, including the play of Jocelyn, who's only been in the country for a small period of time, and Vanessa [Panousis], who's improved dramatically since she's arrived – while also giving every Flame plenty of chances to play.
"Our group has plenty of upside and this has allowed us to lay a solid platform and set benchmarks for ourselves – I'm confident with all the women's attitude to training and our ability to watch the tape, will help us get to where we want to as a team."
Heal's side will this week return to the training court at Auburn PCYC, ahead of two more trial games in Melbourne next week, against the Boomers and Flyers.
"We will go back and work hard at training this week and tweak some aspects, before those two Melbourne games, which will give us another chance to test ourselves and see exactly where we are at heading into round one," the second-year Flames coach said.
"There's plenty of tidying up we have to do across the board because with our young group, as the attention to detail both offensively and defensively is crucial.
"I've been proud of how the girls have approached the whole grinding pre-season and I have no doubts we'll get there and reach the high bars we've set as a group."