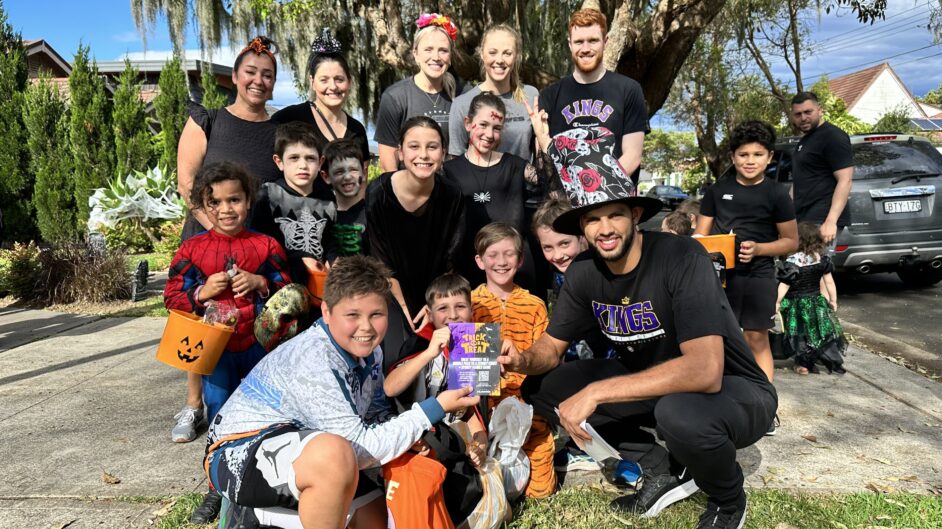 November 1, 2022 | Sydney Flames news
Trick or treating was the order of the day on Monday afternoon, as the Hoops Capital family celebrated Halloween with hundreds of Sydney children.
As part of the annual initiative, Sydney Kings' Angus Glover and Tim Soares and Flames' Kiera Rowe and Hannah Sjerven visited Concord while Shaun Bruce and Emma Clarke were in Drummoyne.
As part of the one-hour program, the group put smiles on the local children's faces, who were all dressed up in their Halloween costumes, by taking photos, signing autographs and handing out treats.
CLICK HERE TO GET YOUR FLAMES MEMBERSHIP
"We have a big community-first approach here at Hoops Capital and events like this emphasise that," Hoops Capital CEO Sean Nicholls said.
"This is the second year we've run this Halloween initiative and it continues to be more successful each time we do.
"With so many players hailing from the United States or spending time there during their college years, this holiday holds special significance to a lot of people in our organisation and we take pride in celebrating that.
"All our players loved interacting with all the future Kings and Flames on the day and can't wait to see them all at one of our home games in the near future."
The Flames' season tips off on Saturday, November 12 in Bendigo – with Sydney's first home game against the Spirit on December 4.