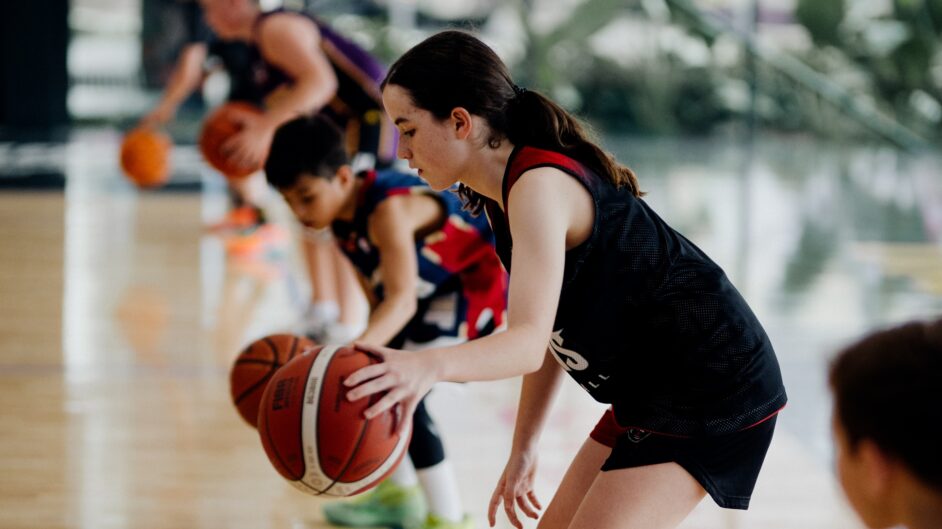 April 19, 2023 | Sydney Flames news
The Easter school holidays have been busy for Hoops Capital Academy, with numerous camps being held across Sydney
Of particular note are the ones being held at the brand-new Hoops Capital East venue – the first-ever to do so.
Hoops Capital Academy director Will Granger was proud to be able to host more than 30 up-and-coming basketballers at Sydney's newest state-of-the-art facility at Moore Park.
REGISTER YOUR 2023-24 MEMBERSHIP INTEREST NOW
"The newly opened Hoops Capital East court is amazing and provides our athletes a place to train and play at one of the best venues in the country," said Granger, who had Kings assistant coach Angus Henskens and Flames amateur player Jada Crawshaw on hand to help run the camps.
"We've had more than 20 participants on the court at Moore Park each day during these holidays, allowing participants to train on a court that our Sydney Kings and Flames will use, as well as learning from a number of our elite coaches.
"We can't wait to host more future Kings and Flames at the venue in the near future."
There are still spots remaining in Hoops Captial Academy's term two programs.
To find out more information on how to get involved, please visit here.