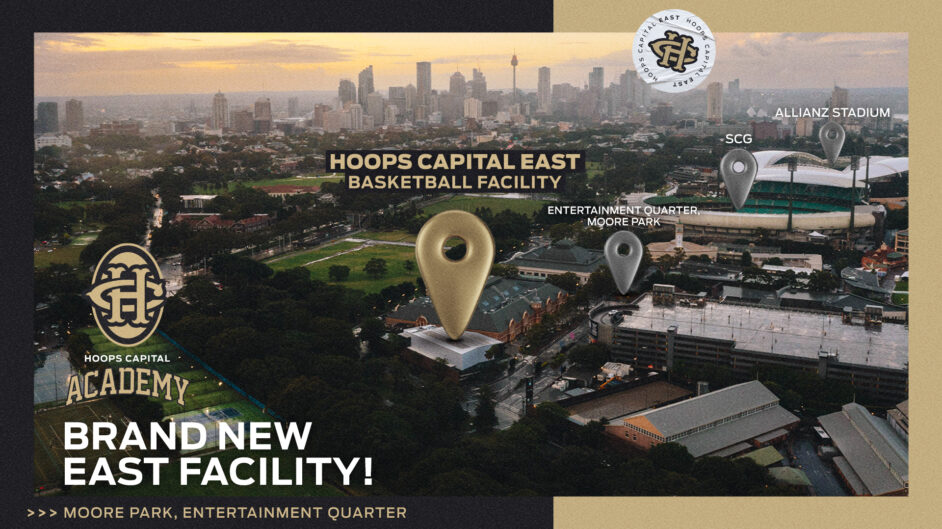 March 24, 2023 | Sydney Flames news
Hoops Capital is excited to announce the opening of its first premium basketball facility in Sydney's Entertainment Quarter at Moore Park.
Hoops Capital East marks the entry of basketball to the city's sporting hub, and the first bricks-and-mortar facility for the Sydney Flames, Sydney Kings and Hoops Capital Academy.
REGISTER FOR NBL24 MEMBERSHIP INTEREST NOW
The facility is conveniently located close to public transport; two-hour free parking is also available at the Entertainment Quarter. 
Hoops Capital East is purpose-built and boasts top-of-the-line amenities, making it a standout among basketball venues in the area and Greater Sydney.
Children from all across Sydney will have the opportunity to be among the first to play at Hoops Capital East. 
Hoops Capital Academy, the Sydney Kings and Sydney Flames' development program for girls and boys aged 8-17 is hosting holiday camps at the new facility. 
The April school holiday camps will run over two weeks between April 11 and 19, with the option to attend any or all of the camp dates. Players of all skill levels are welcome to attend. 
With the school holidays fast approaching, parents are encouraged to book their child's place soon. Hoops Capital Academy will run term two programs from May 8.
Visit hoopscapitalacademy.com.au for program details and to register.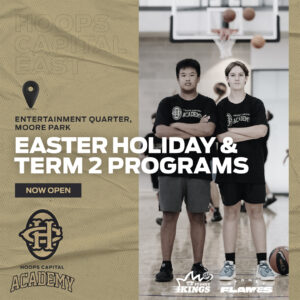 In addition to hosting Academy programs, plans are underway for wider community use of Hoops Capital East, including local schools and basketball associations.
The club looks forward to welcoming you to Hoops Capital East.