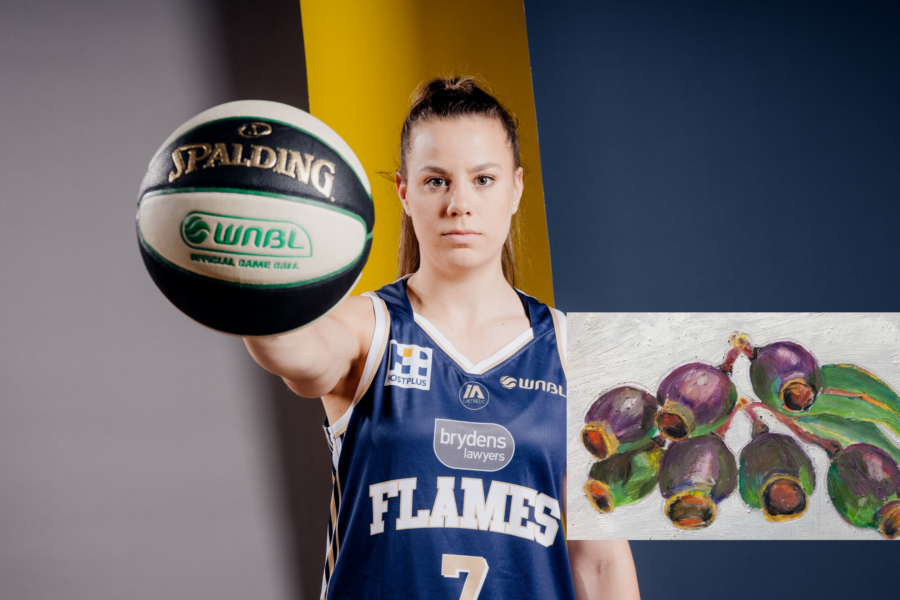 January 12, 2022 | Sydney Flames news
In life, everyone will suffer from unfortunate events, big or small. 
And for Flames guard Sherrie Calleia, the big event was rupturing her ACL in 2018.
It's a difficult injury for any player to recover from, it sidelines a player for more than a full season.
The physical rehabilitation can be as difficult as the mental rehabilitation and Calleia had to focus on both aspects to get back to playing shape. 
This week's round seven of the WNBL is the Reach Out round, in recognition of the importance of mental health. For more information on the Reach Out round and what the Flames and Kings are doing to assist support services this round read here. 
Calleia spoke with Flames media this week about her struggles with her mental health. She explained how reaching out to her friend and teammate helped her through her ACL rehab and how she has used her creative outlets to maintain a positive mindset. 
"When I ruptured my ACL injured, instead of thinking that, as 'it's 12 months of not playing basketball', I used that as a time to refine my own skills," Calleia said. 
"I focused on things like re-watching lots of game tape and seeing what other skills I could improve on as well. That helped me maintaining a positive mindset." 
Calleia explained that she maintained that outlook by focusing on her "main goal".
Not being distracted or let down by failures and seeing them not as roadblocks but as a "little change in direction towards your destination."
Going through a traumatic physical injury is difficult, Calleia ruptured her ACL on the Flames' home court Brydens Stadium, where she later did her rehab for the injury. Overcoming the mental barrier was difficult for her. 
"I feel like I struggled a bit mentally in those 12 months coming back," she explained. 
"But it was easy to focus on the physical side. I didn't really focus on the mental side until I did come back. I just had to trust in my rehabilitation, in my process, to overcome those sorts of mental barriers.
"When I first trained back on that Sydney Uni court, I was just trying to focus on the moment. I was training, just trying to focus on what I can do … it was definitely a struggle internally." 
Calleia was not alone in her rehabilitation, she obviously had the support of her doctors and teammates, but one person was especially impactful for Calleia's recovery, Brittany Smart. The former Flames guard and now UC Capitals guard also had been through an ACL rehab earlier in her career. Calleia leaned on Smart as someone who could authentically empathise with her situation. 
"She went through that herself. And she gave me lots of tips," Calleia said. 
"When you can connect with someone who's had a similar experience, you just kind of have that understanding that you can't necessarily get from someone else who has not gone through that process.
"But when I am struggling, especially mentally, it's always good to reach out to people, and especially people who might have more experience and expertise in that area." 
Having a hobby, especially a creative one, is an important tool in maintaining a healthy balance between studying, working and life. Many people have exercise or play sports as a hobby, but if sport is your job like Calleia, you will need something different. 
For Calleia, she uses art to express herself and to cleanse her mind. Specifically, she uses poetry and journaling as a way to pull the negative thoughts out of her mind and put them on a page.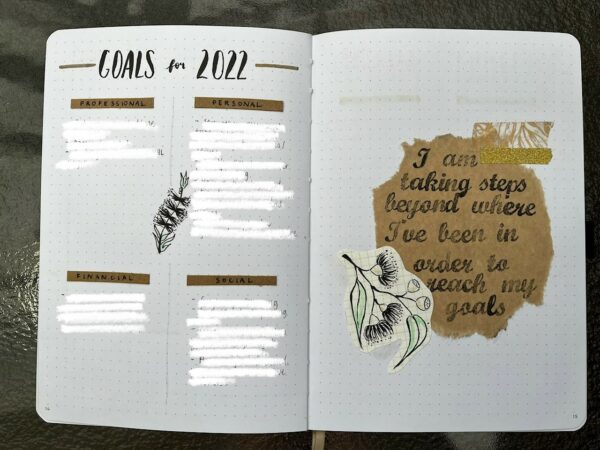 "It's really amazing how calm I can feel writing," she said. 
"Just having those negative thoughts written down on a piece of paper gives you a sense of, sort of power over it, like, you've extracted it from yourself.
"I have a bullet journal. So that's something I use to see my goals step by step.  I write things down and then it just becomes clearer to me." 
Round seven of the WNBL is Reach Out round, in recognition of the importance of mental health. If you would need help you can read about the support services the WNBL has partnered with this round here.