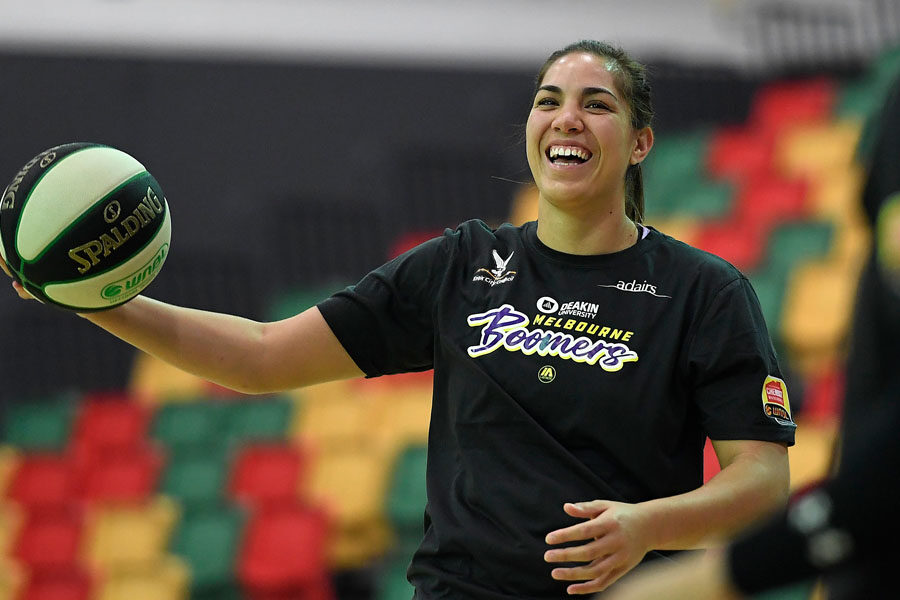 June 10, 2021 | Sydney Flames news
The Brydens Sydney Uni Flames are excited to announce the signing of experienced forward Kalani Purcell ahead of the upcoming 2021-22 WNBL season.
The born-and-bred New Zealander joined the WNBL for the 2017-2018 season as a member of the Melbourne Boomers where she has spent the last three seasons. She was a key contributor for the Club known for her high basketball IQ, relentless work on the defensive end and for being the ultimate team-first teammate.
Following a successful WNBL20 campaign in which she helped the Boomers through to the Finals, Purcell is looking forward to making the move to Sydney.
Register for a Flames WNBL21 membership here.
"This will be the first time in my career changing WNBL teams which is new, and very exciting for me" Purcell said.
"The talent in our group is young, quick, and full of potential, and I can't wait to see how we compete. Being one of the slightly older players in the group I'm hoping I can bring some experience to the team, and hopefully help the Flames compete for Championship".
After making her international debut for New Zealand in 2009 for the under-17 team at the age of just 14, Purcell has been a long-time member of the NZ Tall Ferns National Team. She was named captain of the team in 2018, leading the Kiwi's to a bronze medal in the Commonwealth Games for that year. She was again named captain for the 2019 Olympic Qualifying Tournament.
Flames Head Coach Shane Heal is looking forward to welcoming the 26-year-old into Sydney's squad for the upcoming WNBL season.
"I have known and coached against Kalani since she was a junior. She is a player I'm really excited about developing and helping her to take her game to another level in the WNBL" Heal said.
"Kalani is having a terrific off-season, she's very fit and athletic, which will allow her to complement our versatility at both ends of the floor and really contribute to our up-tempo style of play".
"She has a real toughness about her and has the ability to defend multiple positions. I'm looking forward to working with Kalani and have confidence in her ability to really help our team achieve our goals this season" Heal said.
Purcell is currently playing in NBL1 North for the Southern Districts Spartans where she is averaging 12 points, 8 rebounds and 3 assists per game.
She joins Shyla Heal, Lauren Mansfield, Stephanie Watts, Keely Froling, Kiera Rowe, Bec Pizzey and Funda Nakkasoglu as contracted players for the upcoming WNBL21 season. More player announcements to come.
Register your interest to become a Flames member in WNBL21 here.