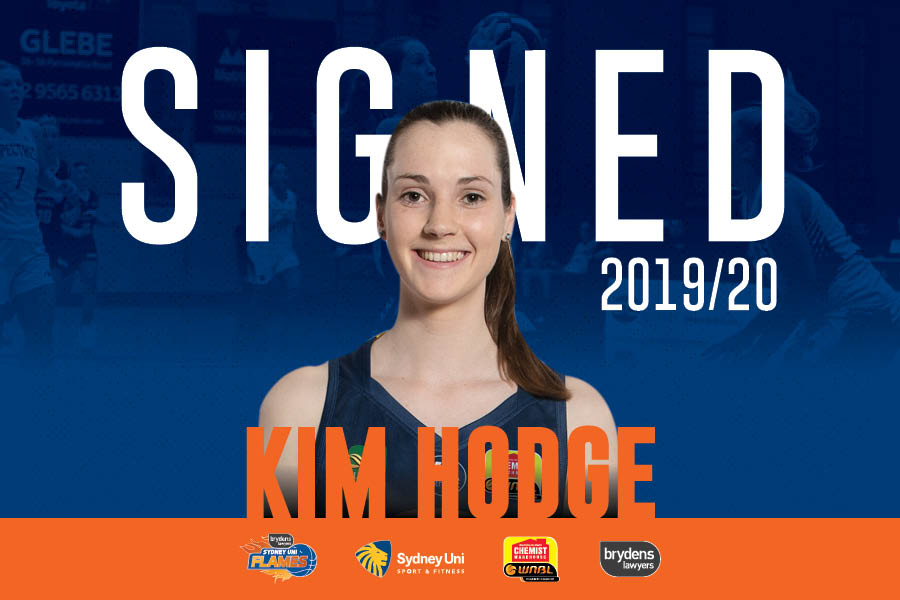 August 28, 2019 | Sydney Flames news
The Brydens Sydney Uni Flames are pleased to announce the signing of Kim Hodge for the 2019/20 WNBL season.
Hodge has been identified as a player of the future and has previously developed her game with the Sydney Uni Sparks on her path to the WNBL.
Representing Manly Warringah Sea Eagles in the Waratah League, Hodge averaged 20.2 points, 9.3 rebounds and 1.6 assists per game.
Flames coach Katrina Hibbert said it was a testament to Hodge's character to be able to rebound from an injury-riddled 2018 season and return to form in 2019.
"Kim had a frustrating year in 2018 due to an injury.  She is a talented young athlete with a big future who is coming off an excellent Waratah season having played for the Manly Sea Eagles," Hibbert said.
"I'm excited to have the opportunity to work with her in the upcoming season and watch her develop into a WNBL calibre player."
Hodge is relishing the chance to test herself in the top league.
"I am beyond excited to be signed with the Flames," she said.
"Playing alongside this talented roster is an incredible opportunity and I can't wait to further develop my game this season."
Let's take the Flames further, together. 2019-20 membership packages available now.