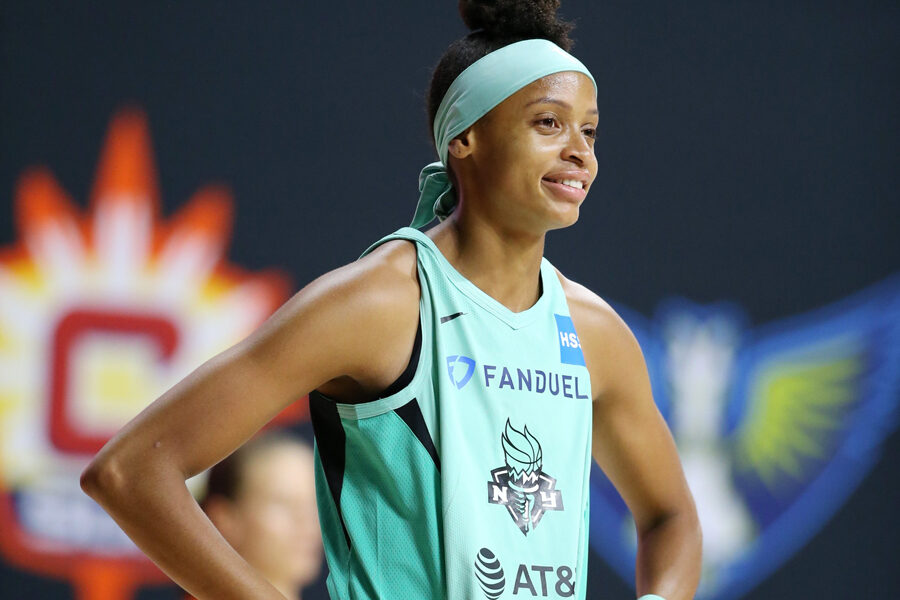 October 6, 2021 | Sydney Flames news
US import Leaonna Odom will no longer be joining the Brydens Sydney Uni Flames for the upcoming 2021-22 WNBL season.
Odom was due to travel to Australia following the conclusion of her WNBA finals campaign with New York Liberty before it was confirmed she has an ongoing Achilles injury. She will undergo rehab which is expected to keep her out for an extended period of time.
Flames Head Coach Shane Heal is disappointed to be losing Odom, but is confident it will not hinder the team's preparations as the Club continues its search for a replacement import.
"We are disappointed to lose Ney to injury at this late stage, but unfortunately her injury has ruled her out for our season" Heal said
"The timing certainly poses some challenges for us to sign a replacement due to many of the quality players already signing in Europe.
"We will be proactive and aggressive in our search, but we understand it may take some time to find the right player that can help this young team achieve its goals" Heal said.
"The positive for us is that our players have already been working really hard, and it's been fantastic to have six contracted players already in town preparing for pre-season camp.
"We've seen significant improvement already, and with the additions of Keely and Kalani arriving back from national team duties, and Funda set to arrive next week, we've got a solid group of players here who are fit and ready for a big WNBL season ahead" Heal added.
The Flames wish Leaonna all the best in her recovery.
The 2020-21 WNBL schedule has not yet been released, but you can register your interest to become a member for the upcoming season, here.