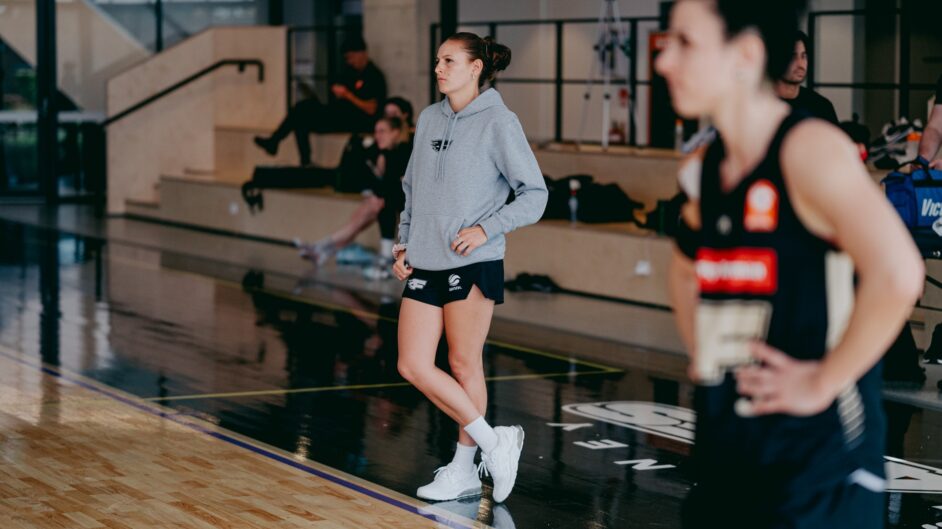 October 30, 2023 | Sydney Flames news
Tiana Mangakahia has taken the next steps in her basketball journey by signing on to be part of the Sydney Flames' coaching staff in WNBL24.
The Australian Opal joins the staff for the 2023-24 season after retiring earlier this year due to her ongoing battle with breast cancer.
"I am so excited and thankful to be a part of the Flames staff," Mangakahia said.
"I had so much uncertainty about my future and the Hoops Capital team and management have accepted me as I am, which means more than I can express.
"Being around the girls and with the coaching staff has helped me grow and learn already in such a short period of time so I can only imagine how much I will learn moving forward."
The Queensland product, who attended the University of Syracuse, spent one season with the Flames during the WNL23 campaign – finishing with averages of 13.1 points, 3.8 rebounds and 3.6 assists per game last season.
Due to this wealth of knowledge, the Hoops Capital club is excited to have Mangakahia join the coaching staff and keep her around the team in WNBL24 – to pass on her knowledge to the next generation of Flames and help the club continue to grow – on and off the court.
"I always knew I wanted to be a coach after my playing career, however, this has shown me how much I love basketball regardless of not actually playing," said Mangakahia, who believes she can positivity and a willingness to make others better to the harbour city-based club.
READ MORE: GARLEPP'S CAREER COMES FULL-CIRCLE WITH FLAMES
"I'm so invested and I genuinely care so much about the players and their improvement, so it has been such a great transition [to coaching] and I definitely feel that this is where I am supposed to be.
"Guy, Renae and the players have helped this transition easy – they trust me and respect me and I couldn't have asked for better people to work with."
The Flames tip off their season on Friday, November 3 in Perth before playing their first home game against Melbourne on November 12, as part of a Hoops Capital double-header at Qudos Bank Arena – with tickets available here.