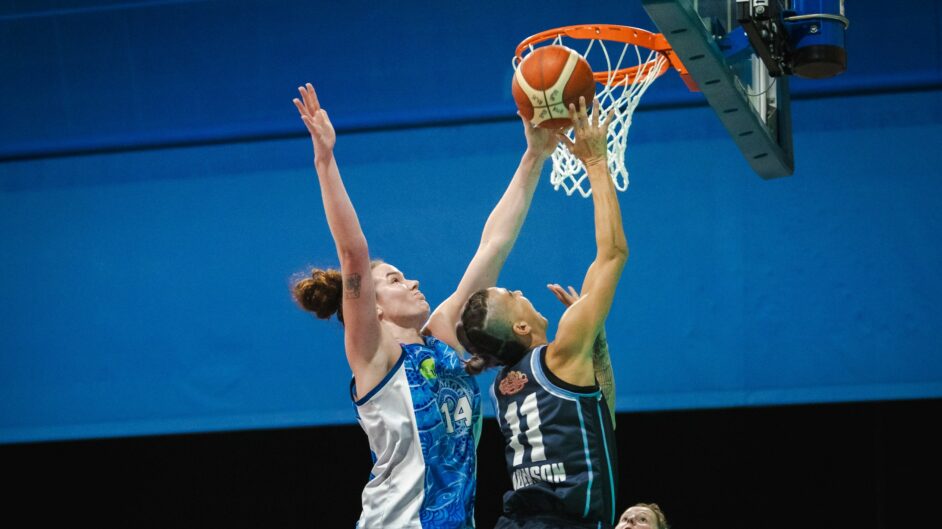 August 7, 2023 | Sydney Flames news
The 2023 season of Flames' Lara McSpadden and her Rockhampton Cyclones didn't end the way they wanted to over the weekend, during the NBL1 North grand final series against Northside.
The Cyclones went down 2-nil in the series, losing the first two games 87-52 and 70-59 respectively at the Northside Indoor Sports Centre.
Across the two contests, McSpadden tallied 32 points, 16 boards, three dimes, three steals and one block for Rockhampton.
BECOME A FLAMES WNBL24 MEMBER TODAY 
Finally, in NBL1 East, Norths, featuring Emma Donnelly, progressed to the decider after edging the Sydney Comets 87-67 in Saturday's semi-final.
In the win, Donnelly had two rebounds for the Bears while Vanessa Panousis (seven points, two rebounds, four assists and two blocks) and Jada Crawshaw (17 points 11 boards, two steals and one block) did all they could for the Comets.
The Bears will now face Manly-Warringah in the grand final at the Sydney Uni Sports and Aquatics Centre on Saturday.
Moving across to the Kings' side of the weekly Hoops Capital NBL wrap and Jaylin Galloway and his Ipswich Force are the 2023 NBL1 North champions, after defeating Gold Coast 2-1 in the weekend's grand final series.
The Rollers won game one at Carrara Stadium 100-86 before the Force responded with wins in the second (119-98) and third (109-85) games, to secure the club their first-ever title in any statewide competition.
Across the three fixtures, Galloway totalled 54 points, 16 rebounds, 10 assists, three steals and two blocks.
This victory also secures Ipswich's spot at the NBL1 National Finals at Joondalup, Western Australia from August 18-20.
DOWNLOAD THE FLAMES' FULL WNBL24 SCHEDULE NOW 
The other King still in contention of joining Galloway at those finals is Zac Gattorna and his Geraldton Buccaneers, who defeated the Perth Redbacks 119-83 in Saturday's NBL1 West preliminary final.
In that triumph, the King added 20 points, 10 rebounds, three assists and one steal.
The decider against Joondalup tips off at 9pm AEST on Saturday night.
Stay up to date with all the club's off-season news here.