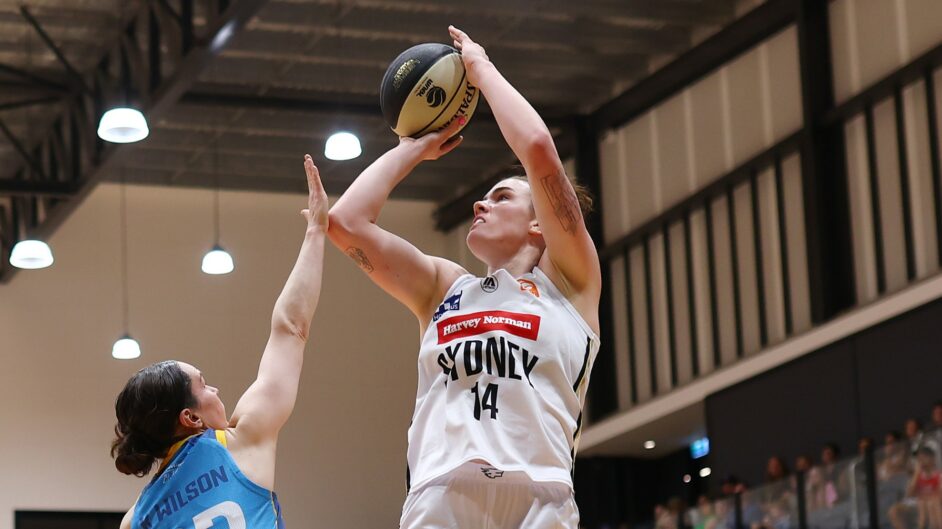 November 14, 2023 | Sydney Flames news
Lara McSpadden is one of two NSW products to have re-joined the Flames for the second stint in WNBL24.
Alongside Sutherland's Lauren Nicholson, the Newcastle product returned to her 'home' club after helping Townsville win last year's championship.
As such, and despite the Flames currently sitting with a 1-2 record through the first two rounds, the 24-year-old is loving her time back with the Hoops Capital club.
"My time back in Sydney has been amazing," she said.
"Being back at my home club is a great feeling and I feel super comfortable being back.
"[Overall] we're still gelling as a team, so there is still a bunch of work to do after the first three games.
"Each game has shown in situations how good we can be once we figure out stuff out."
The next chance for Guy Molloy's team to showcase that talent McSpadden speaks of is on Wednesday night when they host local rivals Canberra in the club's first game at Quaycentre in WNBL24.
"I'm super excited to play at the Quaycentre," said the Australian junior representative.
Watch Cayla George's interview with Fox Sports News via Sydney Flames' YouTube channel above. While you're there, be sure to hit subscribe, to ensure you never miss out on any of our great videos.
"Having not played there before, it'll be a great experience and get a vibe on what it's going to feel like for the rest of our home games there.
"Let's pack out the stands Flames fans.
"[In terms of the game itself] the keys to defeating Canberra are going to be locking in defensively and executing the defective scout, while also being well spaced on offence and precise in our roles as individuals."
Tickets to the round three contest are still available here.