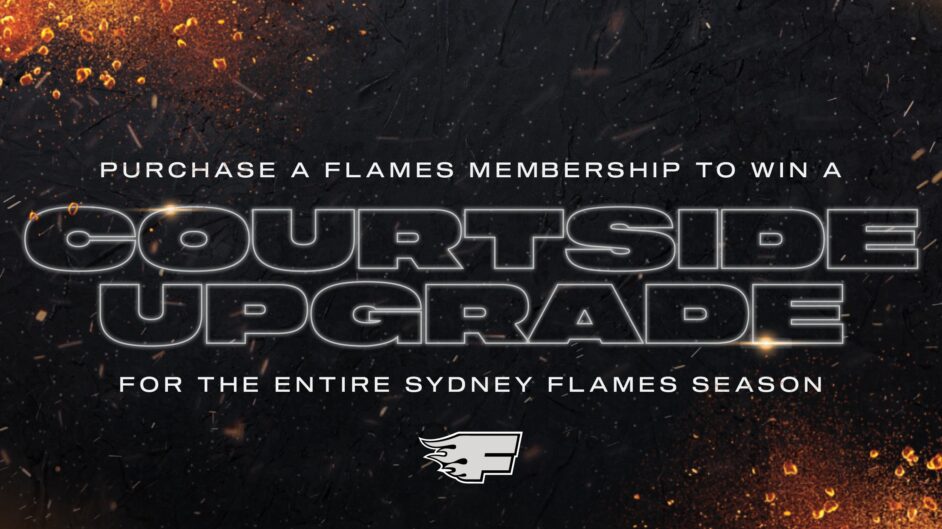 October 14, 2022 | Sydney Flames news
The WNBL23 season is fast approaching, meaning now is the time to grab for membership Sydney Flames fans.
This year looms as a massive one for the Hoops Capital side, on the back of a rebrand, move to a new home court at Quaycentre and revamped roster – featuring the likes of recruits Jocelyn Willougby, Hannah Sjerven, Tiana Mangakahia, Vanessa Panousis and Emma Clarke.
If that doesn't get you excited enough, the Flames are offering fans the chance to win courtside seats for all six home games at Quaycentre this season.
CLICK HERE TO GET YOUR FLAMES MEMBERSHIP
All you have to do is become a member by November 15 to go into the draw for your chance to win.
From as little as $49 for adults and $119 for families, you can become a three-game member – something that has been extremely popular of late, with the Flames this week registering a record number of membership sales.
"It's a really exciting time for everyone involved in the Flames, as there's a real buzz around the club," said Flames CEO Chris Pongrass, whose club will play two trial matches in Canberra this weekend.
"All the women have been working hard at training, as they prepare for a massive year on the court and I know they all can't wait to play in front of their Flames faithful in December when we host Bendigo in our home opener.
"I highly encourage all Flames fans to get involved now, to ensure you don't miss any of the action, in what is sure to be a massive season on and off the court for the club."
Remember, all existing members will be automatically entered into the draw for the courtside seats.
To get behind women's basketball and light up with the Flames, visit here.