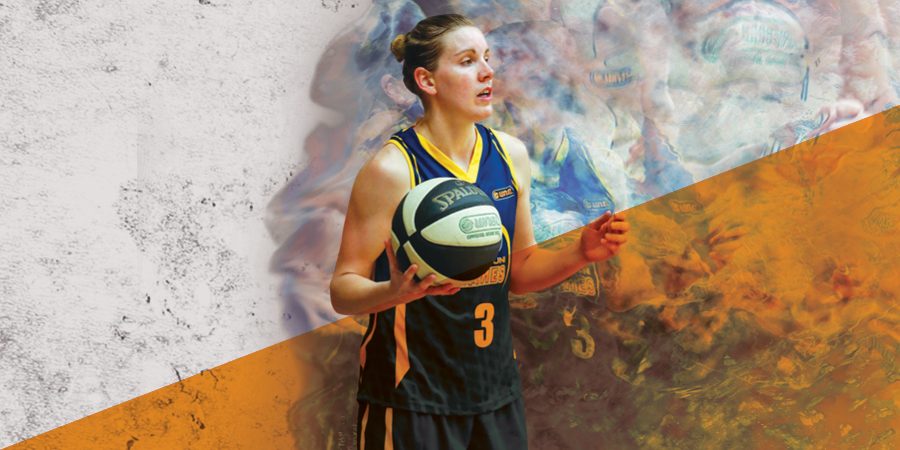 September 28, 2017 | Sydney Flames news
By Lachy France
In news that all Brydens Sydney Uni Flames fans were hoping for but few were expecting, the club has re-signed fan favourite Hayley Moffatt for the 2017/18 season after the former Flames Defensive Player of the Year missed the entire 2016/17 season due to a knee injury. Moffatt is a favourite amongst both the club's fans and her fellow squad members and her return will be welcome news for all involved with the club.
After two successful seasons with the Flames, Moffatt was set to be a vital part of the squad in 2016/17, but the script was well and truly flipped in the team's opening game of the season as the lockdown defender went down with an injury and was forced off. Soon after, the news came that Moffatt would be out for the entire season with a serious knee injury. An arduous rehabilitation process followed, and despite a couple of setbacks along the way, Moffatt's commitment to her recovery from a potentially career-threatening injury has seen her make a return to the Flames to bolster the team's backcourt stocks following the loss of Tahlia Tupaea for the majority of the season.
 Although her scoring numbers have never been out of this world, Moffatt has been an efficient shooter in her time with the Flames, improving her field goal percentage from a lowly 32% in her final season before joining the Flames to hovering around the 40% mark in her time at Sydney Uni. However, numbers have never been the best way to judge Moffatt's performances. Her defensive ability as well as her positive influence on the side throughout her time with the team have delivered far more for the Flames than any number on the box score could possibly show.
 Although Moffatt spent the year away from the playing court, she was never far from the Flames' program during her rehabilitation, and even spent the offseason working as an assistant coach for the Sydney Uni Sparks SEABL team, which reached the conference preliminary final. Moffatt's return will add to the continuity that surrounds the Flames program this season, with Flames stalwart Katie-Rae Ebzery remaining the only player in this year's squad that did not feature in the title-winning 2016/17 squad.