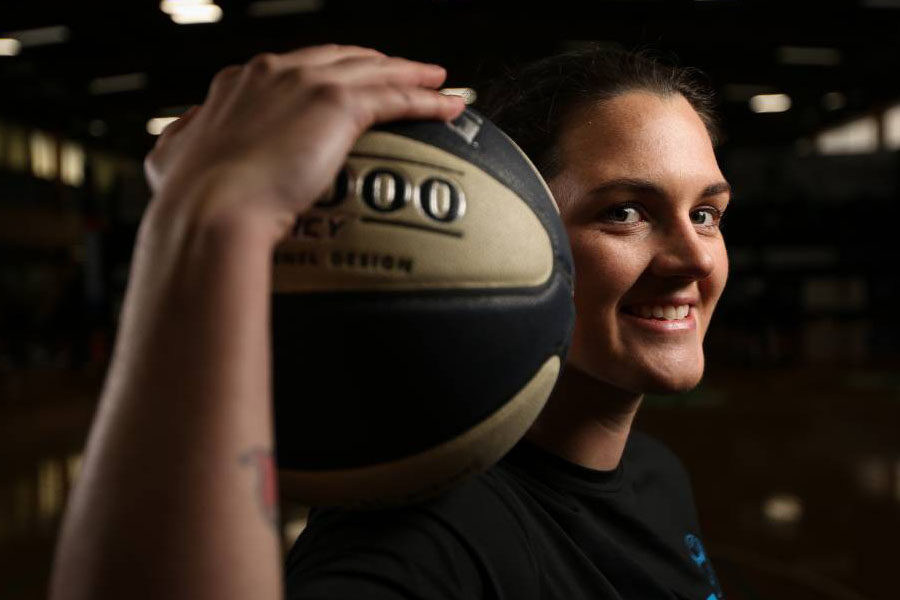 July 20, 2021 | Sydney Flames news
The Brydens Sydney Uni Flames are pleased to announce the signing of NSW local Emma Mahady ahead of the upcoming 2021-22 WNBL season.
Hailing from Albury, the talented forward has spent the last few years playing locally in Australia and will be looking to provide an added spark off the bench when she makes her WNBL debut this season.
Register for a Flames Membership here.
She joins a revamped and reloaded Flames team that are hungry for success under the new direction of Head Coach Shane Heal.
"I'm really excited about the joining the Flames" Mahady said.
"This will be my first opportunity in the WNBL, so I'm looking forward to learning from Shane and all the experienced girls on the team" she added.
After completing high school, Mahady took her talents overseas where she played four years at the California University of Pennsylvania. Among several accolades achieved during her time there, Mahady was selected to the All-PSAC West First Team after starting all 36 games in her senior campaign. Averaging 14.1 points, 5.7 rebounds and 2 assists per game, she was named to the NCAA National Championship All-Tournament Team in her senior year after leading her team to the NCAA National Championships.
Following a successful college career Mahady returned to Australia where she is currently playing in the NBL1 for her hometown the Albury-Wodonga Bandits. She's had an impressive 2021 season to date, currently averaging 21.92 points and 6.35 rebounds while shooting 45% from the floor, including a 41-point performance against Kilsyth.
Head Coach Shane Heal was looking forward to adding Mahady into the exciting new Flames line-up he is putting together.
"Emma is having a stellar NBL1 season for Albury and shown she can compete and hold her own against the current WNBL players in the league" Heal said.
"Emma is currently 2nd in scoring at 23ppg behind Keely Froling. She has been an elite performer in both O and D and I believe her overall game will be very valuable for us this season. Emma rounds out our ten player roster and her strengths will be a perfect compliment to our other contracted players".
Mahady joins Shyla Heal, Lauren Mansfield, Keely Frolling, Leaonna Odom, Steph Watts, Bec Pizzey, Kiera Rowe, Kalani Purcell and Funda Nakkasoglu as contracted players for the upcoming WNBL season.