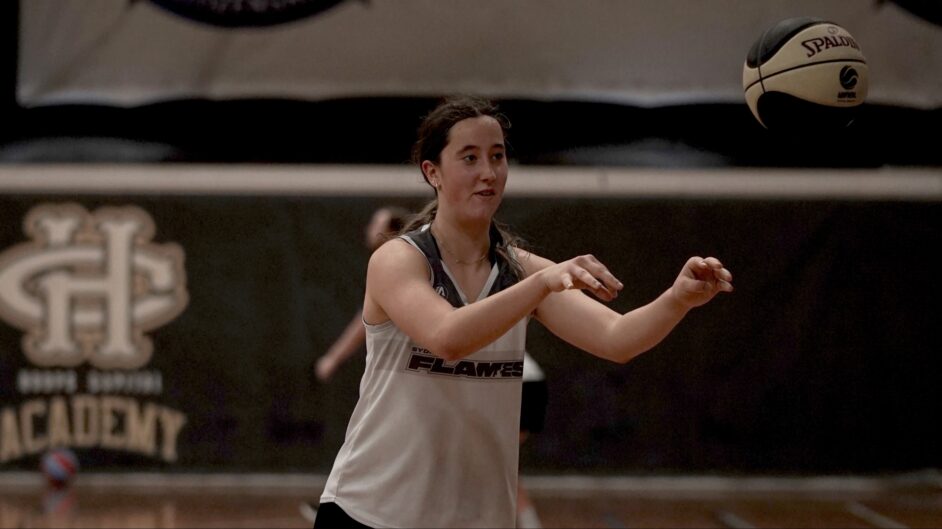 November 25, 2022 | Sydney Flames news
Sydney Flames pair Emma Donnelly and Jada Crawshaw will once again get to test themselves on a national level, after being named in the NSW under 20s state team this week.
As part of the selection, the two Sydney Comets juniors, who are both amateur players with the Hoops Capital side during WNBL23, will head to Geelong from February 14-19 to take part in the 2023 under 20 Australian Junior Championships.
Flames assistant coach Will Granger was excited to see both players rewarded for their hard work, which he sees on a daily basis at the Auburn PCYC.
CLICK HERE TO GET YOUR FLAMES MEMBERSHIP
"Firstly, congratulations to both Emma and Jada – anytime you get to represent your state, it's a massive achievement and I'm sure they'll do NSW proud," Granger said.
"The experience in the lead-up to the tournament but also in Geelong will be invaluable to both of their development, as I've seen first-hand how much they've improved since they joined us.
"We wish them both and their NSW side all the best in Geelong and can't wait to see how they perform."
Joining the pair in the NSW side, which will be coached by former Sydney King Tom Garlepp, will be Manly-Warringah's Meera Coburn and Felicity Henderson, Newcastle's Emily Foy, Coffs Harbour's Isla Juffermans, Penrith's Caitlyn Martin, Hornsby's Carla Pitman, Maitland's Mila Wawszkowicz and Comets teammate Alexandra Kayrouz