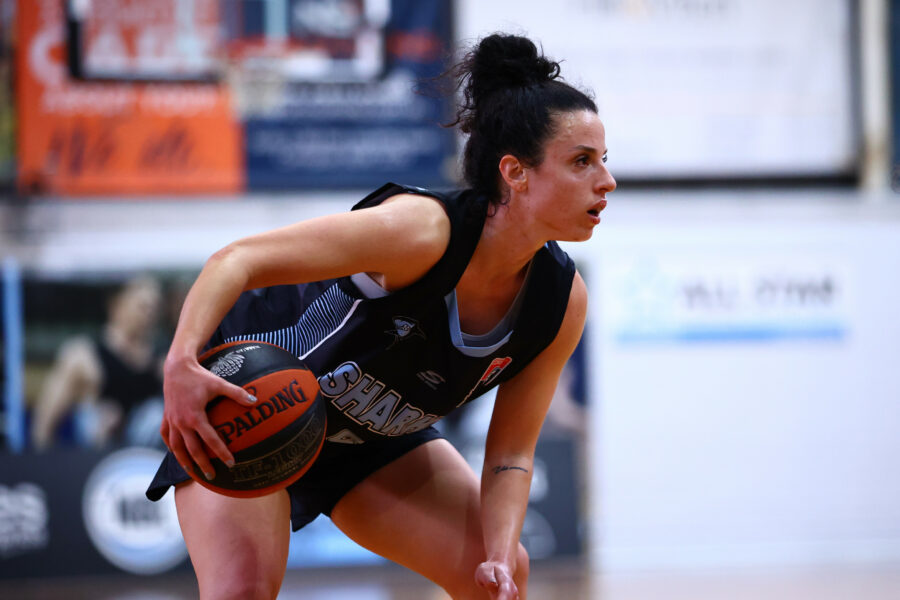 July 26, 2022 | Sydney Flames news
Our recent Flames signing Vanessa Panousis continued to set the NBL1 alight with back-to-back games at the weekend for her team the Sutherland Sharks.
Panousis played her first game against the Manly Warringah's and put up 33 points, seven rebounds and seven assists, leading her team to the win.
Panousis continued her great performance the following day and played against the Inner West Bulls. She put up 20 points, three rebounds and seven assists, contributing to another team win.
Keely Froling played back-to-back games over the weekend for her team the Launceston Tornadoes. In her first game against the Mt Gambier Pioneers, Froling put up 21 points, 12 rebounds and four assists.
Froling's second game of the weekend was against the Ballarat Miners, were she had a great game leading her team to victory. Her efforts were portrayed through her results, were she delivered 35 points, 25 rebounds and five assists.
Playing in the South, Kiera Rowe has a great game over the weekend with her team the Knox Raiders. Rowe scored 13 points, one rebound and five assists, getting the win for her team.
Over in the North, Northside Wizards teammates, Tiana Mangakahia and Shyla Heal, caught fire in their game against the Cairns Dolphins. Mangakahia delivered another triple – double for her team and put up 22 points, 15 rebounds and 17 assists.
Shyla Heal also added to the win against the Dolphins with 17 points, 5 rebounds and one assist.
To follow the Flames during their offseason in the NBL1, head to their website for fixtures and more, here.