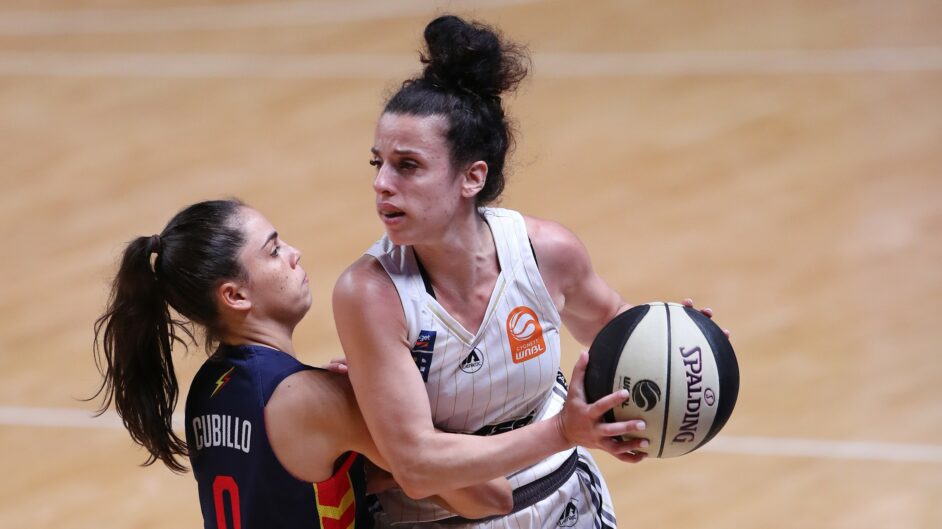 December 20, 2022 | Sydney Flames news
Friday night marked a historic occasion for the Sydney Flames, as the club played their first-ever game at their new home court, Quaycentre.
Despite losing the tight fixture to Melbourne, the Hoops Capital side is still buzzing from the evening and can't wait to get back in front of their loyal fans.
"It was amazing finally playing in front of our home fans at the Quaycentre," Flames guard Vanessa Panousis said.
"They really brought the energy and we could feel that out on the court.
"'[Being from Sydney] It's always a great feeling being able to play in front of family and friends, especially after a couple of years of being out of the country."
CLICK HERE TO GET YOUR FLAMES MEMBERSHIP
Panousis admits while her harbour city side is disappointed to drop the round six fixture, they've taken away from the defeat.
"It showed that we can compete with the best in the competition," the Sydney Comets junior said.
"We know as a group that once we put together four full quarters of good team basketball, these wins are going to start stacking up for us. 
"The positive thing is that it's all stuff that we can control and fix so we just need to focus in on those little things in practice, so it can translate over to our games."
As such, the 27-year-old's side has been working hard at their Auburn PCYC training facility ahead of Friday's round seven showdown with Canberra – who they defeated earlier this month in the nation's capital.
"[The focuses for us at training have been] Taking care of the ball in crucial times, which hurt us a little against Melbourne," she said.
"Then being able to get each other open will be important against Canberra. 
"If we clean up our defensive transition a little bit as well, it will give us a good opportunity on Friday to get our second win.
"Continuing to win the rebound count and winning those 50/50 balls are always a big goal for us in any game, so if we focus on those it'll help us get over the line, especially against a team like Canberra who is looking for their first win. 
"Moving the ball and playing the brand of basketball that we know works for us will help us get a win on Friday."
Come and celebrate Christmas with Flames when they take on the Capitals on Friday night at Quaycentre 🎄

There'll be plenty of family fun with music, prizes, and face painting; you can meet the team after the game!
🎟 https://t.co/0MD3ZETFYt pic.twitter.com/qWvEJPh7Yj

— Sydney Flames (@TheSydneyFlames) December 18, 2022
This marks the second game of the home-heavy schedule for Shane Heal's side, where they play seven out of nine games in Sydney – all of which are crucial in keeping the team's finals chances alive.
"Every game from now on is crucial for us," Panousis said.
"We know we can beat anyone in this league if we stick together and play team basketball. 
"Especially our games at home, we need to create an environment that other teams hate coming into our house to play us because they know it's going to be a dog fight."
Flames fans can still grab their tickets for the Capitals clash, tipping off at 7.15pm Friday, here.