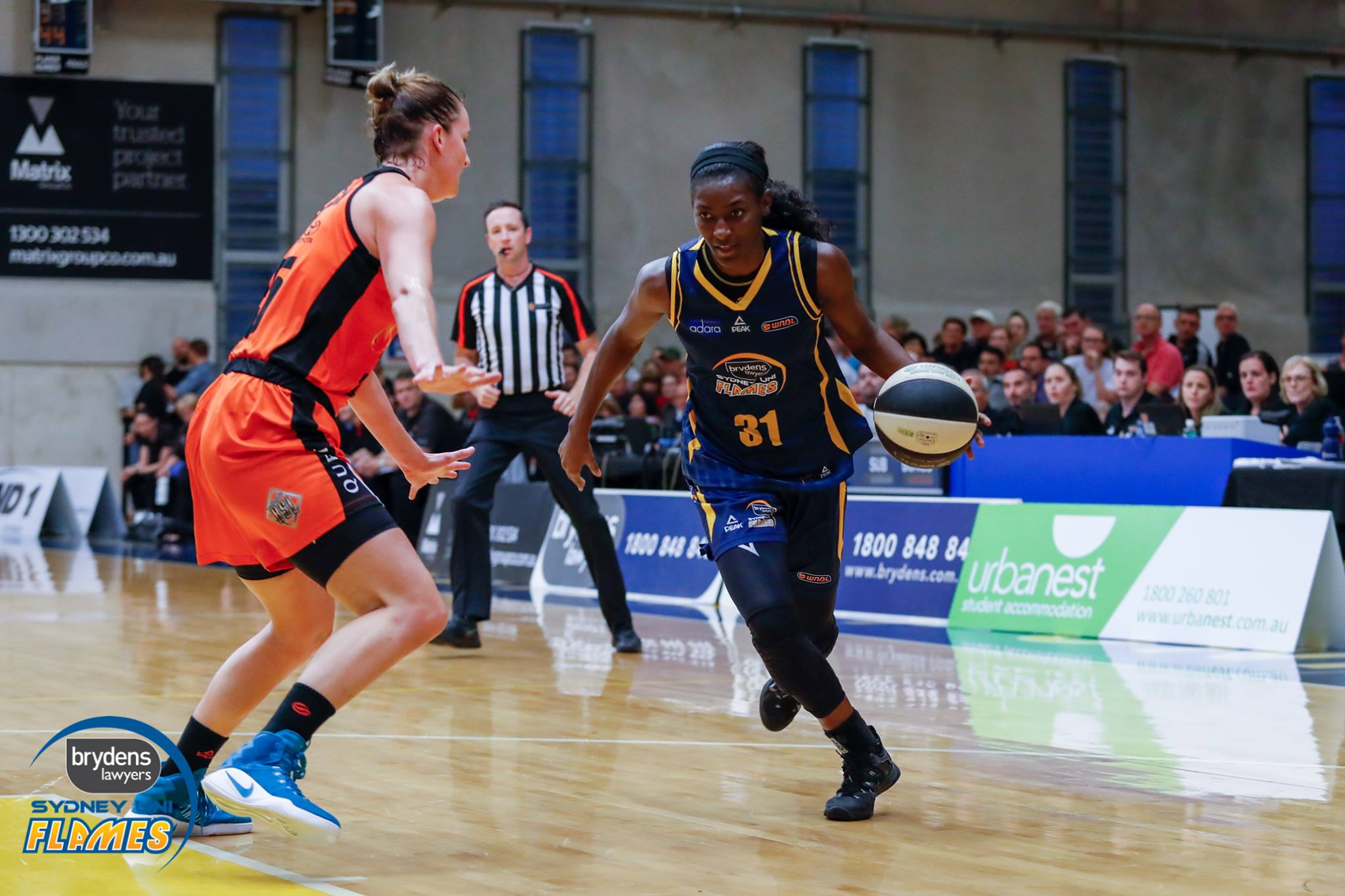 August 2, 2017 | Sydney Flames news
By Lachy France Brydens Sydney Uni Flames have secured one of the coups of the offseason with the re-signing of star power forward Asia Taylor for a second season. Taylor was one of the top players in the WNBL last season, and her return will no doubt prove to be a massive boon for the Flames. Taylor's re-signing also means that the club will return both imports for the first time in recent memory, with centre Jennifer Hamson re-signing earlier in the offseason. Taylor signed with the Flames late in the 2016 offseason, proving to be one of the final pieces of what emerged as a title-winning team, with the University of Louisville graduate proving to be one of the most valuable parts of the first Flames side to secure a championship in 16 long seasons. Taylor led the team in scoring with 16.2 points per game, with her aggressiveness in getting to the basket a trademark of her play throughout the season. As the season progressed, Taylor began to exhibit a high-level midrange game which often put defences at sixes and sevens when attempting to guard her. Taylor also averaged 7.6 rebounds per game to finish second on the team, behind only fellow import Jennifer Hamson's 8.3 boards per contest. A vital member of the Flames team throughout the season, Taylor also proved to be one of the most popular players with the team's supporters, often seen taking photos and signing autographs for fans long after the completion of home games. The return of the American forward will no doubt be met with excitement from all Flames fans, who were among the main beneficiaries of Taylor's scintillating play throughout the 2016/17 season. Taylor is currently with the Washington Mystics of the WNBA, with the team currently sitting tied for third in the standings, having compiled an impressive 14-9 record to this point. Whilst Taylor has been used sparingly to this point in the season, she will no doubt be better for the continued WNBA experience and this will only serve to help not only herself but the Flames in their quest to stay at the summit of the WNBL. Taylor's return all but completes the Flames' roster for the season, with ten players returning and Flames fan favourite Katie Rae Ebzery returning after a season in Russia. With such a large contingent of a championship team returning for a crack at a repeat, continuity could be the ace up the sleeve as the Flames compete against a number of WNBL teams that have re-tooled aggressively in the offseason.
Want to see Asia in action? Secure your 2017/18 Season Membership here.