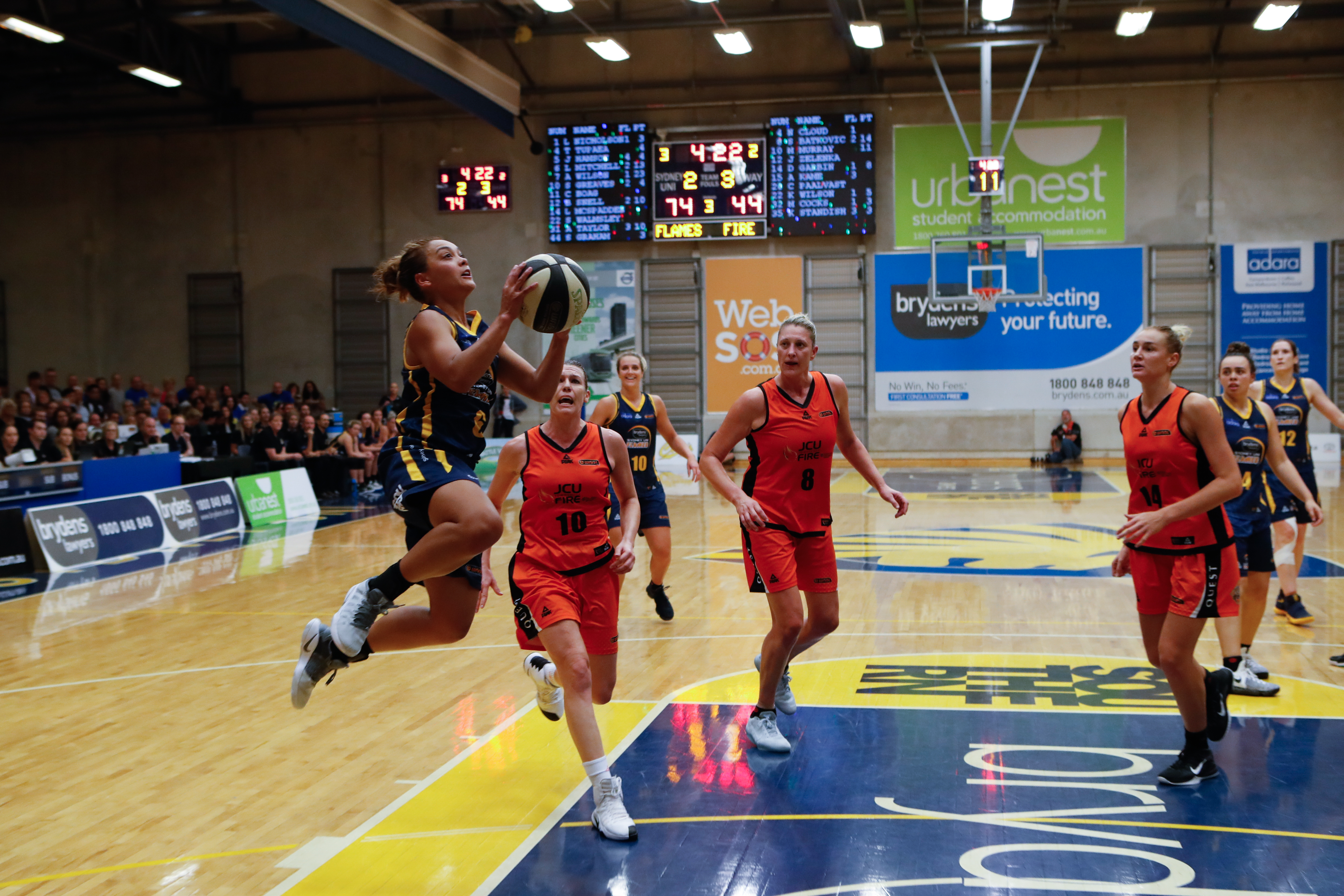 February 28, 2017 | Sydney Flames news
Game 2 of the WNBL semi-finals is set to be played at Townsville Stadium on Friday 3rd March at 7pm. After a very convincing 111-69 victory to the Sydney Uni Flames in Game 1, the Flames will be looking to build on their impressive form to secure a place in the 2016/2017 Grand Final series. At the same time, the Townsville Fire will need to find a way to slow down the Flames offensive juggernaut as they look to force a Game 3.
Outcome 1
- Brydens Sydney Uni Flames Victory After a record breaking first semi-final, the Sydney Uni Flames are one step closer to booking their spot in the WNBL Grand Final series for the first time since the 2007/2008 season. With momentum behind them, a win on Friday night at Townsville Stadium will allow the Flames to wrap up the semi-final series in two games.  The Flames would head straight through to the Grand Final series, with home advantage, at Brydens Stadium on Saturday 11th March at 7pm.
Outcome 2
- JCU Townsville Fire Victory In an elimination game, the Townsville Fire will be looking to bounce back from a huge defeat in the first semi-final. With vast finals experience and their home crowd behind them, the Fire will be looking to forget Game 1 and put everything on the line to keep their season alive. If the Fire do claim victory on Friday night, Game 3 will be required. The game would take place at Brydens Stadium on Sunday 5th March at 2pm. *Tickets will be released to the general public at 3pm Tuesday 28th Feb. To purchase tickets follow the link:
http://bit.ly/2mnMF8b
* All tickets are fully refundable if Game 3 is not required