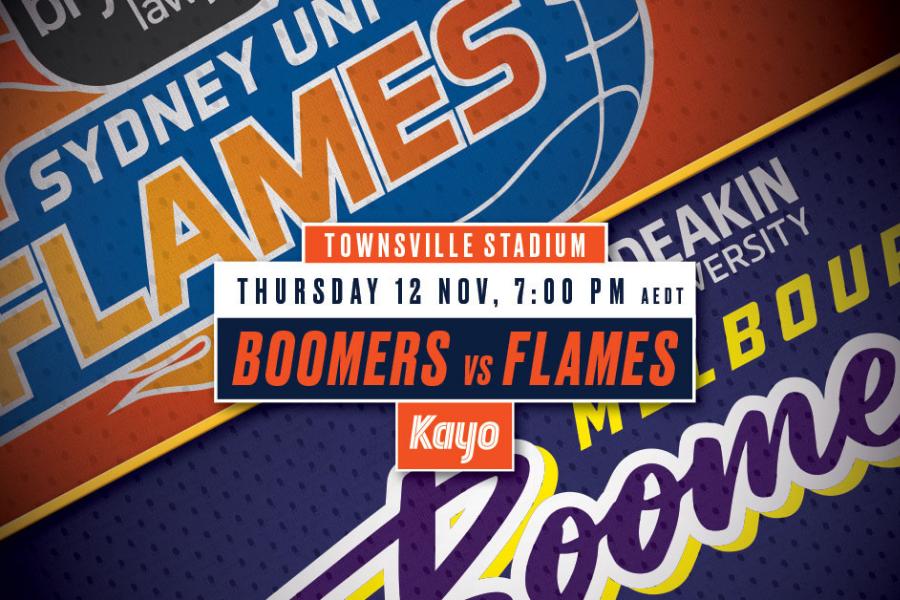 November 12, 2020 | Sydney Flames news
MELBOURNE AND SYDNEY BATTLE FOR BRAGGING RIGHTS IN CHEMIST WAREHOUSE NBL
Two teams with finals aspirations will go head-to-head in the opening round as the Deakin Melbourne Boomers and Brydens Sydney Uni Flames look to start their campaigns on a winning note.
The Boomers, under long-time coach Guy Molloy, have contested the past three finals series and are focused on progressing beyond the first-round of play-offs while a new-look Flames want to write a new chapter with Katrina Hibbert taking the coaching reins for a second season.
The Boomers have retained the core of their experienced group while adding Tess Madgen. The star guard, who has represented and won medals with the Chemist Warehouse Australian Opals, returns to the club she once captained after a two-year stint with the JCU Townsville Fire.
Melbourne will be bolstered by the confidence and experience newly-crowned WNBA champion Ezi Magbegor garnered in her rookie season with Seattle Storm. The 21-year-old enters season three with the Boomers and is coming off a WNBL campaign in 2019-20 where she was awarded Australian Youth Player of the Year.
Magbegor's partner in the paint is the experienced Cayla George with Stella Beck looking to build on her breakout season last summer and Maddie Garrick another important factor as she continues to recover from ankle surgery.
Co-captain Garrick, says 14 days of hotel quarantine in Brisbane provided her team with some crucial time to gel.
"We're building, we've got a lot of returning players which is a strength. I'd like to say we've had a long pre-season but we haven't although we've been together the past two weeks in quarantine and really picked up where we left off,'' she said.
Hibbert has compiled an exciting team with some serious fire power on the wings. Lauren Mansfield will be the organiser and has arrived from the Perth Lynx alongside one of the most exciting talent's in the league, Alison-Schwagmeyer-Belger. The pair will share the captaincy.
Schwagmeyer-Belger expects Sydney to play a style of basketball which highlights the strengths of their young talent.
"We're a young group and I think we're looking to come out and be run and gun, up defensively and also look to push the ball as we can offensively,'' she said.
Anneli Maley was a spark plug off the bench for the Southside Flyers last season and will enjoy greater opportunities at the Flames as will her former team mate Keira Rowe.
Plenty of attention will be on rising guard Funda Nakkasoglu who returns to Australia from college and got her start in the WNBL with the Bulleen Boomers under the tutelage of master coach Tom Maher.
Rio Olympian Nat Burton is back in the league after playing overseas, adding some international experience, height plus support for Lauren Scherf.